It's the feel-good hit of the summer...
Starring Hollywood royalty Jane Fonda (Vivian), Diane Keaton (Diane), Candice Bergen (Sharon), and Mary Steenburgen (Carol) as four lifelong friends who's lives are turned upside-down when they read the world's most famous (or, infamous?) modern sex novel – Book Club is the movie we can't stop talking about.
Diane (Keaton) is recently widowed after 40 years of marriage; Vivian (Fonda) can't seem to settle for one man; Carol (Steenburgen) is in a relationship rut after 35 years of marriage; and Sharon (Bergen) is still reeling after her decade-old divorce.
What happens when you throw E L James' Fifty Shades of Grey into the mix? Heartwarming moments, midlife truths and much hilarity. We promise, this is the one flick you won't want to miss this summer.
And to get you started, here are the 10 Book Club quotes we're living by right now. Pass the wine.
1. On… judgement
(When presented with copies of Fifty Shades of Grey)
Sharon: To be even holding this book is embarrassing
Vivian: Who's judging you, your cat?
2. On… moving on
Sharon: Your husband just died.
Diane: Harry… yeah. Oh my goodness. Oh he was such a good man.
Vivian: I always thought that was the best thing that ever happened to you.
Sharon: Harry dying was the best thing that ever happened to her?
Vivian: Yeah, because now she can have sex with someone that isn't an accountant.
3. On… modern technology
Vivian: I'm impressed. How did you find me?
Arthur: Google.
Vivian: Google?
Arthur: Yeah, it's a service on the computer.
Vivian: I know Google.
Arthur: Well, I'm younger than you so I didn't know…
Vivian: Oh, cute. Cute.
4. On… sex
Diane: Wait, are you crazy? Sex? I don't even know if I remember how to have sex. There's no way!
Vivian: Don't worry, it'll all come back.
Carol: It's just like riding a bicycle.
Vivian: Except instead of riding a bicycle you have sex with a man. Note to self, watch Carol riding a bike someday.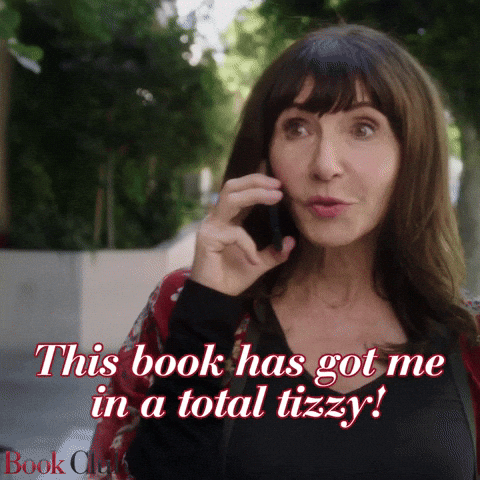 5. On… divorce
Carol: Who still says 'get laid'?
Diane: Who has any interest?
Vivian: No, no, no, no. I am not going to let us become those people.
Diane: What people are you talking about?
Vivian: You know what people. The people who stop living before they stop living.
Sharon: I haven't had sex since my divorce and it's been the happiest 18 years of my life.
6. On… online dating
Sharon: His name is George and he's probably a serial killer.
Vivian: No man is perfect.
Sharon: Yeah well he's almost certainly not normal. Normal people don't go trolling for dates online.
Carol: You do.
Sharon: Yeah, I rest my case.
Carol: Well, maybe he's your Christian Grey?
Sharon: He is a bald tax attorney.
Carol: OK, maybe not.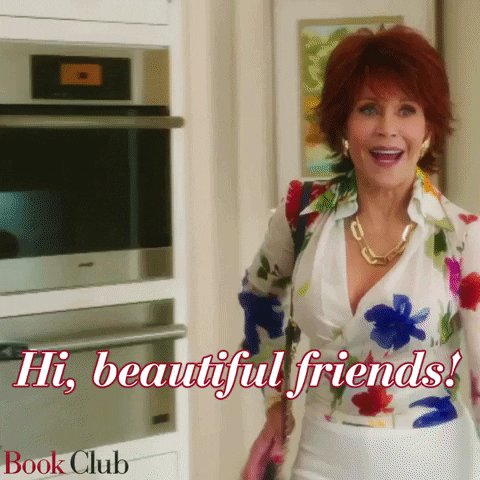 7. On… marital intimacy
Vivian: I thought you guys were like rabbits.
Carol: We are. If rabbits took a ton of Benadryl and made a chastity pact.
8. On… semantics
Sharon: My son is engaged and my husband is in Maui with a tartlet named Cheryl. I need a drink.
Carol: Your 'husband'?
Diane: You can't possibly still care about what Tom is doing?
Sharon: I don't care. But the guy gets seasick in a swimming pool, what the hell is he doing in Maui?
Vivian: Sounds like he's doing Cheryl in Maui.
Sharon: Oh, please!
9. On… control underwear
Vivian: These are essential. They hold you in, smooth everything down. Life changing.
10. And finally, on… Fifty Shades of Grey

Carol: Oh this book, I mean the things Christian Grey does to her. My god. It's absurd.
Sharon: I could have put him in jail for any one of those things.
Book Club will be released in cinemas everywhere on 1 June.
(Cert: 12a, running time: 104 minutes)
© 2018 Paramount Pictures.  All Rights Reserved.