No-fault divorce is a win for married couples in England and Wales—but the system isn't perfect yet
Married people seeking separation will continue to face obstacles even after no-fault divorce is introduced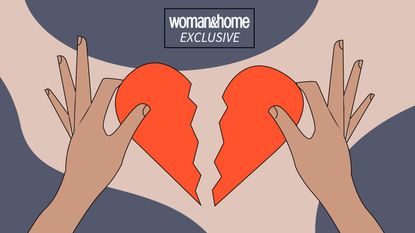 (Image credit: Getty)
A landmark bill is about to be introduced in England and Wales that will change the future of marriage forever.
No-fault divorce will become the only form of legal separation on April 6, following the passing of the Divorce, Dissolution, and Separation Act in June 2020.
As it stands, spouses in England and Wales are only eligible to divorce on one of the following grounds—'adultery', 'desertion', or 'unreasonable behavior.'
If they are unable to prove one or more of these behaviors, they must be separated for two years before they can dissolve the marriage. In cases where one-half of the couple does not consent to the divorce, this mandatory separation period more than doubles to five years.
No-fault divorce will scrap these conditions, rendering all divorces blame-free by default. Accusations of wrongdoing will no longer be necessary, nor will a limbo period of two to five years be enforced. The bill will also update its language to reflect a more modern Britain, with terms such as 'petitioner' and 'decree absolute' replaced by 'applicant' and 'final order', respectively.
"For a lot of people, it will mean that they avoid having to artificially apportion blame to one person when in reality, they acknowledge they both played a role in the marriage coming to an end, but they don't want to wait for two years to divorce by consent," Jennifer Curtis, partner at Maguire Family Law, explains.
Considered to be the biggest reform of the divorce process in over 50 years, it was largely propelled by the 2018 Owens vs Owens case—in which Worcestershire woman Tini Owens lost her Supreme Court appeal to end her marriage on the grounds that she was unhappy.
Proponents of the bill say it will allow for a more amicable and faster separation—ripping off the red tape that's glued wedding rings to married couples for far too long.
Some argue that it benefits women specifically, with the latest research by the Office for National Statistics (ONS) revealing that divorce applications in heterosexual marriages are typically made by the wife.
It has also been touted as a win for victims of abuse, who will now be able to exit the marriage without having to prove their spouse's 'unreasonable behavior' to the judge.
What are the benefits of no-fault divorce?
Just like it says on the tin, no-fault divorce abolishes the 'blame game' many divorcing couples are conscripted to play from the moment the process begins.
The outcome, hopefully, is a collaborative approach to separation, rather than the 'guilty vs innocent' standoff that often unfolds within the current system.
"When couples are forced to blame each other, it makes it much harder to negotiate the more important aspects of the divorce such as how to co-parent and how to sort out their financial arrangements," says Kate Daly, co-founder of couples-led divorce service amicable. "If the first thing you have to do is criticize your partner's behavior, battle lines can easily be drawn and the temperature can rise, making conflict inevitable and consequently families suffer."
As well as benefiting the couple and their loved ones, no-fault divorce has been widely endorsed for its potential to end the stigma of marital breakdown. With both spouses now filing the paperwork and neither one accepting blame, the 'whodunit' questions that often surround divorce will inevitably become redundant.
This rebalance of power will, ideally, shift divorce as an indictment of a person's character to the far less exciting truth that—sometimes—relationships just don't work out.
Bobbi Trehan-Young is one of the many women in England and Wales who knows all too well how damaging the current divorce system can be.
The Microsoft architect and founder of eTech Fusion Group and Corporate Dynamism made the difficult decision to separate from her ex-husband, Paul, in 2016, after unexpectedly falling in love with a close friend.
The couple amicably agreed to split and pursue the legal dissolution of their ten-year-long marriage, to allow each other to recover and rebuild as smoothly as possible. Without the added complication of children, the blueprint of their divorce was shaping up to be relatively neat—that is, until they had to draw up their 'why'.
When it came to filing the paperwork, the couple found themselves stumped by the limited options available to justify their separation. With neither culpable of unreasonable behavior, infidelity or desertion, they were left unsure of how to move forward.
"I really struggled to come up with a reason, as I hadn't cheated," Bobbi tells woman&home. "There was no extramarital affair."
To avoid the painful ordeal of waiting two years to end the marriage, Bobbi's husband had no alternative as petitioner but to cite 'adultery' as the grounds for the divorce.
"That was the viable option that we could have picked to proceed," she explains.
This admission of blame may seem like nothing more than an inkblot, but it can have a devastating effect on the respondent's future.
Becky Slack, who split from her husband after 13 years, recalls how the mandate to pinpoint the responsibility on one spouse only aggravated an already difficult process.
With no infidelity or abuse to justify the separation, the couple was left conflicted on who should accept blame in the paperwork. In the end, Becky was the one to take the hit—admitting that, because her ex was paying for a solicitor, she felt 'almost obliged to "pay" in some other way'.
"Although my ex said he didn't blame me, I was left with the sense that he did—as if the act of writing down the reasons why our divorce was my fault and then discussing them with me and his solicitor helped cement them into his mind. That was painful to deal with," she recalls.
Becky's experience lines up with those of many others in England and Wales, according to Kate. In fact, amicable's data has found that a staggering 75% of divorcées "have regrets about how they handled their own divorce" within the current "outdated system." This prevalence of regret, however, doesn't need to be inevitable.
"When couples start off on the amicable journey and the process of blame is managed, over 90% are able to sort out their children and financial arrangements successfully," Kate explains.
Why no-fault divorce isn't enough for separating couples
No-fault divorce is widely considered by legal experts to be a positive for separating couples, lowering the potential for conflict and increasing the person's autonomy in the final stages of their marriage.
However, the new legislation fails to address one major detail that affects every person seeking a divorce—the cost.
The price of divorce in the UK has skyrocketed since 2010, with the court fee alone nearly doubling from £300 ($394) to £593 ($779) over the past twelve years. This rate doesn't cover any legal aid, leaving many individuals to pay for a private solicitor—an expense that can quickly add up if the client is being billed by the hour.
As of 2021, the standard UK divorcing couple shells out a combined total of £14,561 ($19k) in legal fees—nearly half the annual income of the average Brit. If the case ends up going to court, the cost can soar to an estimated £13,000 ($17k) per person—with London folks expecting to pay an eye-watering £40,000 ($53k).
Those who cannot afford a solicitor are left with no choice but to 'DIY' their divorce—a job that usually requires laypeople to navigate complex legalese for the first time in their lives. Every year, about 58,000 divorces are taken to the courts in the UK from people who do not have legal counsel, according to research seen by the Times.
These cases—while almost always cheaper—are often slower and more tedious, due to the higher likelihood of errors in paperwork.
Verity falls into this second bracket of divorce applicants. Like countless other people in the UK, money has been the primary barrier to her beginning—and ironically, finishing—the arduous process.
Despite being separated from her husband since 2015, it is only now—after years of diligent saving—that she has been in the financial position to file for divorce. She recalls being 'stunned' by the £593 ($778) court fee, having assumed that the couple's childfree status and lack of joint property would have kept the costs down.
"Money was a big issue," Verity tells woman&home. "Friends of mine suggested I tried websites such as quickiedivorce.com which advertise divorces starting from only £39 ($52) but I quickly realized that I would still need to pay the £593 ($779) and the £39 ($52) was just their starting price to help complete forms, etc."
This financial strain has only been exacerbated by the lack of support offered to people. Funding for private family law was cut in 2012 in the Legal Aid, Sentencing and Punishment of Offenders Act, with services for divorcing couples only offered when there were allegations of domestic abuse or forced marriage.
Without the means to hire a solicitor, Verity has had to handle all the brass tacks of the divorce herself—even so far as to sort out the paperwork of her mostly unresponsive ex.
She is now at a 'standstill' in the proceedings, while she waits for her estranged husband to confirm his identity to the divorce help center.
"Having paid £593 ($779) for the procedure I would have hoped that cost covered the administrators proactively interacting with my ex on my behalf instead of my being the one to chase him on a daily basis," she says.
Verity believes that had she been able to pay for a solicitor or avail of free legal advice, the "whole process probably would have been a lot quicker than it was."
"If money was not an option, I would certainly have sought a solicitor to start the divorce process as I would have been able to put my trust in them but also they would have been able to contact my ex on my behalf so I didn't need to," she explains.
The introduction of no-fault divorce in England and Wales will also continue to allow exes to make financial claims against each other, even after they've legally separated. There is no time limit for these claims to be made either, which means, so long as you haven't remarried, your former spouse is entitled to seek monies several years after you've divorced.
"Divorce only ends the marriage and the final order of divorce does not resolve financial claims arising from the marriage or civil partnership," explains Katie Hughes-Beddows, a family solicitor at Aaron & Partners.
It's highly encouraged that couples obtain legal advice to establish a financial settlement before divorcing, but—surprise, surprise—this service won't be covered by the state.
How the divorce system in England and Wales needs to change
All of the women interviewed by woman&home agreed on two things: there should be more education about divorce before it happens, and there should be more support for when it does happen.
Despite the fact that 42% of marriages in the UK end before the 'death do us part' bit, legal separation continues to be a taboo subject when discussing modern relationships.
"Unfortunately, divorce is still experienced as a shameful problem and is often conducted in a fearful or hostile manner," amicable's Kate says.
This societal gag on divorce can make the experience all the more alien for couples. With little knowledge on the matter and a reluctance to speak about it openly, many people find themselves enrolled on a crash course in family law during what is often one of the most painful experiences of their lives.
Becky recalls how she and her husband had "no clue" of the practicalities of ending their marriage, admitting, "I think we just assumed we could file for divorce and it would be granted."
Laura, who divorced her husband of 11 years after discovering he'd been unfaithful, echoes this sentiment. Like many people without personal experience of marital breakdown, most of her understanding of the issue had been shaped by British celebrity culture.
"My knowledge of UK divorce was mainly taken from what I'd seen of high profile cases in the media, such as Nigella Lawson's divorce from Charles Saatchi," she said.
Jennifer Curtis reveals that many of her clients at Maguire Family Law don't even know that no-fault divorce has yet to be introduced in England and Wales, having received most of their information on the subject via US media—where blame-free divorce has been legal in every state since 2010.
"A lot of people come to us with the American term of 'irreconcilable differences' in mind," she says. "We have to explain to people that the nearest comparison at the moment is unreasonable behavior."
Once couples do familiarize themselves with the divorce process, it's only a matter of time before they encounter one of its most damning defects—the near-absence of support services.
Even after the introduction of no-fault divorce, the government remains under no obligation to provide legal, financial, or emotional support to people in the palliative stages of their marriage. The result is an upgraded passcode into the same archaic institution, in which innocent citizens are penalized for the simple act of daring to undo their vows.
Bobbi, now on the cusp of filing for divorce from her second husband, is already prepared for this harsh reality. The experience of her first marital separation has left her with a firm grasp on what's to come as she begins the process all over again, but also with a hard eye for the holes that gape the system.
"Sitting there in front of divorce papers is an emotionally traumatic experience," she says. "There should be [free] counseling available—why isn't there?"
The Bobbi | London™ founder also argues that the lengthy timeline of divorce in England and Wales, which currently involves nine stages, needs to be reformed.
"You shouldn't be pressurized for many months, asking, 'Are you sure?' To constantly be breaking you up emotionally, for the next few months, it has to change," she says. "We get married out of choice and we're not asked about 100 times are we sure we want to get married."
Becky agrees that the process needs to be simplified, calling her own experience "complicated" and "time-consuming". In Verity's case, the sheer volume of paperwork has been particularly damaging to her getting a divorce. With so many forms to submit and an uncooperative ex, each extra step opened yet another window for her husband to delay the journey.
Divorce law in England and Wales has come a long way—but the finish line has yet to be crossed. The system is still blighted by bureaucracy and high costs—two blockades that have made, and will continue to make, martial separation a more painful affair than it already is.
While no-fault divorce may remove the 'blame' clause from its documentation, its punitive nature remains firmly intact.
Couples will continue to be sanctioned by an unholy trinity of hefty legal fees, complex forms, and endless waiting—all for the societal no-no of refusing, or being unable, to stay in an unhappy marriage.
Those who can afford it will likely be left thousands of pounds out-of-pocket, a financial sore that can only inflame the emotional wounds. Those who can't are even more vulnerable, forced to go about the daunting process without the counsel of reputable expertise. Either way, both groups will be made to feel that they have done something wrong, and now they must pay the price.
The blame portion of the divorce game may be over, but don't be fooled—none of its players are getting off scot-free.
Sign up to our free daily email for the latest royal and entertainment news, interesting opinion, expert advice on styling and beauty trends, and no-nonsense guides to the health and wellness questions you want answered.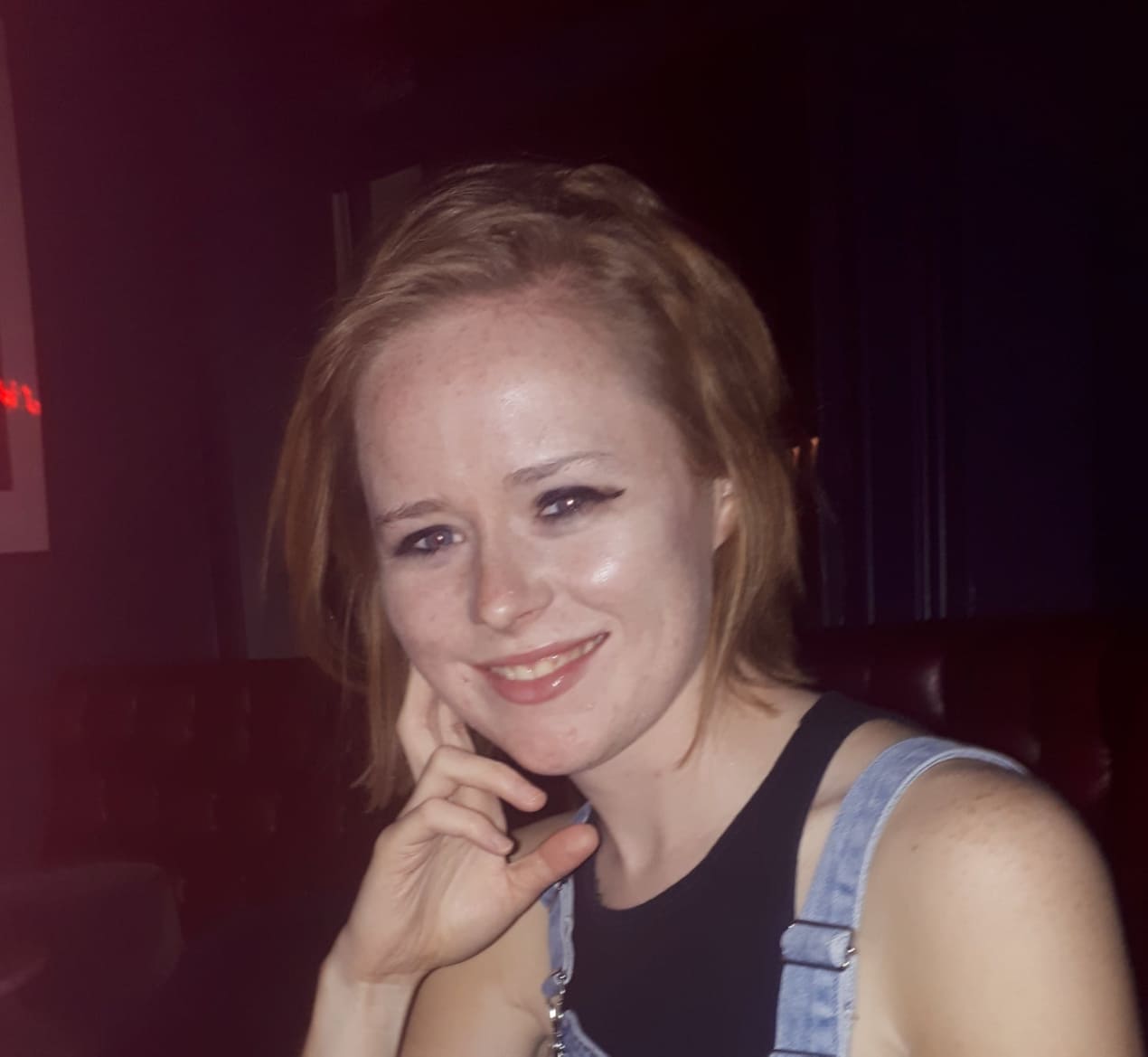 Hailing from the lovely city of Dublin, Emma mainly covers the Royal Family and the entertainment world, as well as the occasional health and wellness feature. Always up for a good conversation, she has a passion for interviewing everyone from A-list celebrities to the local GP - or just about anyone who will chat to her, really.
Emma holds an MA in International Journalism from City, University of London, and a BA in English Literature from Trinity College Dublin.