The Real Reason Why The Queen Won't Step Down For Prince Charles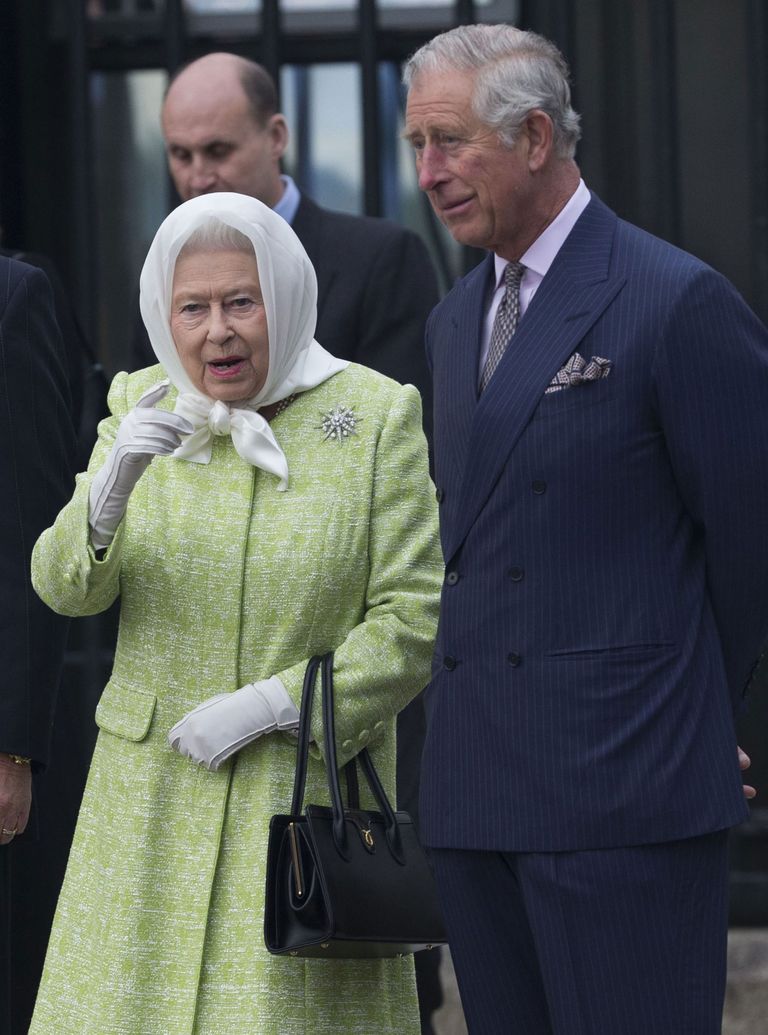 (Image credit: Rex Features (Shutterstock))
By Amy Hunt
For the last few weeks, rumours have been rife that the Queen is currently making preparations to step down from the throne, leaving her son Prince Charles to become head of the monarchy as King of England.
Last week, royal sources suggested that Her Majesty may abdicate and hand over the responsibility of the throne in all but name - meaning she would still be Queen, but the Prince would have control over the monarchy. Other sources stated that she would consider stepping down if she reached the age of 96, and hand over the reign to her eldest son.
If she did, she'd then be putting into place the Regency Act of 1937, which states that, "in the event of incapacity of the sovereign through illness, and for the performance of certain royal functions in the name and on behalf of the sovereign in certain other events".
But a source has now revealed to The Sunday Times that the Queen actually won't be stepping down for Prince Charles, unless a severe illness forces her to. The source credited the Queen's loyalty to her nation as the reason she would never give up the throne early.
The royal insider stated, "The Queen has always been so vehement that there will never be a regency unless she was sick to the point of being unable to perform her duties.
"As long as she's healthy, regardless of her age, I don't see a regency. Other members of the royal family can just do more."
The insider wouldn't comment further, but made a poignant reference to one of the Queen's most memorable speeches, on her 21st birthday back in 1947.
The Queen poignantly stated, "I declare... that my whole life, whether it be long or short, shall be devoted to your service."
The news comes amid the revelation that Prince Charles popularity has massively slumped in the 20th anniversary since the death of Princess Diana. AYouGovpoll has unveiled that just 36% of the nation believe the royal has made a positive contribution to the monarchy, compared to 60% in 2013. Also, 27% think he has had a negative impact on the royals.
It's thought that the dip in Charles' popularity is down to the negative press surrounding his treatment of Diana when they were married, after a series of explosive documentaries revealed some of the secrets kept at the time.