Waitrose makes a bold change to its free coffee scheme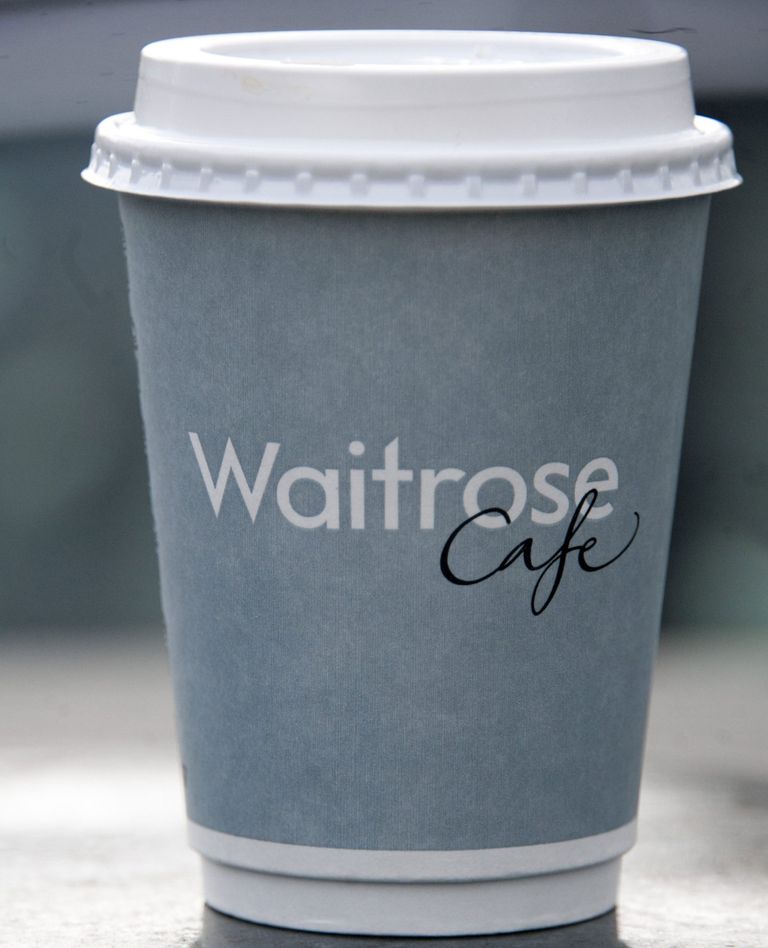 By Amy Hunt
For many of us, picking up a free coffee with your Waitrose shop is almost as much a part of the outing, as the shopping itself.
Walking round, cup in hand - it's the perfect way to browse the aisles as you prepare your meals for the week.
But it seems that's all set to change, as the supermarket prepare to phase out the use of their disposable coffee cups in a newly announced scheme.
But fear not - members of the myWaitrose loyalty scheme will still be able to pick up their free tea or coffee whilst browsing. However, customers are now being asked to bring their own reusable 'keep cup', to put their hot beverage in.
The supermarket have pledged to begin removing the disposable cups from nine stores across the UK from 30th April initially. And there are plans to roll out the entire scheme nationwide before the autumn.
The first nine stores to have the disposable cups taken away will be Newmarket in Suffolk, Norwich, Sudbury in Suffolk, Fitzroy Street, Cambridge, Banbury in Oxfordshire, Ipswich, Wymondham in Norfolk,Billericay, Essex, and Upminster, east London.
MORE: Prince Charles sees plastic reduction victory as bottle deposit scheme proposed
Waitrose have shared their hopes that the change will help contribute to reducing plastic and packaging - a current major threat to the environment.
Tor Harris, head of sustainability and responsible sourcing at Waitrose, said, "We realise this is a major change, but we believe removing all takeaway disposable cups is the right thing to do for our business and are confident the majority of customers will support the environmental benefits.
"It underlines our commitment to plastic and packaging reduction and our aim is to deliver this as quickly as possible."
Currently, most of Waitrose's disposable cups cannot be recycled, due to the plastic coating on them.
It's thought that in the UK, 2.5 million takeaway coffee cups are thrown away each year, and not recycled, for the same reason - according to the Enivornmental Audit Committee.
But getting rid of the disposable cups isn't the only different to the coffee scheme at Waitrose. Following the change, myWaitrose customers will also be unable to claim their free hot beverage in Waitrose's in-store cafes.
Instead, they will be offered a range of free food options, or a significant discount.
Of course, customers can however still claim their free coffee or tea at the self-serving machines in the stores.