The royal family's link to eclipses—astrological events connected to royal births, drama, and tragedies
The royal family's link to eclipses includes the births of Prince Charles, William, and Kate as well as the tragedies that befell Princess Diana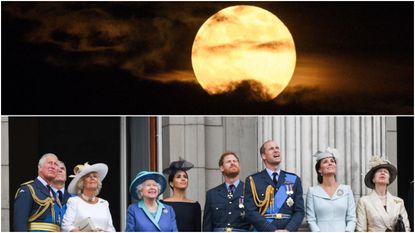 (Image credit: Anwar Hussein/WireImage and OLI SCARFF both via Getty Images)
The royal family's link to eclipses may not be something you've heard of before. However, the fascinating correlation between the British royals and these astrological events is about to be your latest obsession.
Eclipses deliver super-powered new moons or full moons and are the best times to let loose with your witchy side; with full moon rituals and maybe even reading Tarot cards.
In astrology, these phenomena bring fated events. For example, being born on or near an eclipse in your astrology birth chart can signify importance or make for a significant public figure.
For centuries there has been talk of court astrologers who worked for royalty and the UK is no different, even Princess Diana had a personal astrologer. It was said astrologer, Debbie Frank, that revealed Princess Diana once 'boldly confronted' Camilla to 'demand her husband back.
When it comes to the British royal family, these events have a historical legacy of predicting major shifts and milestones within their ranks. Many members of the Royal family were born during or near an eclipse, and other major structural shifts and family events also occurred near them too.
Historically, the link between eclipses and the British royal family dates back as early as 1133, when King Henry I died during a solar eclipse. As the darkness in the sky coincided with his passing, it was seen as a harbinger of his death.
Although the US doesn't have a monarchy, some noted historical figures regarded astrology as an important part of their lives.
American financier and banker J.P. Morgan was quoted as saying, "Millionaires don't use astrologers, billionaires do." It was said that his personal astrologer advised him against boarding the Titanic, and that is why he didn't board the ship.
Former US President Ronald Regan had a personal astrologer on staff during his presidency, so is it that outlandish to imagine that the British Royal family has similar connections to astrology?
Let's take a look at some of the royal family's history with eclipses.
---
Prince Charles, Prince William and Kate Middleton Were Born During Eclipses
Prince William, Duke of Cambridge, was born just a few hours after a solar eclipse in the sign of Cancer. Cancer is a zodiac sign that speaks to family structure and traditions.
As the eldest son of Princess Diana and Charles, Prince William was an early fixture on the media circuit, as he was second in line of succession for the British throne. His maintenance of tradition is in stark contrast to Prince Harry's hint at royal defiance and feud with William.
The Duchess of Cambridge was born on a lunar eclipse in the sign of Cancer. Family values and tradition certainly factor in, but because she's born under a lunar eclipse, there is added focus on maintaining and balancing Capricorn-like structures. This coupled with long-standing reputations and practices that have been in place within a family or society could suggest there may be more of a drive and desire to partake in and protect Royal family traditions.
Prince Charles was born during a lunar eclipse in Taurus. This is a zodiac sign, that at its most basic level, can represent and speak to material wealth and resources we obtain in this life.
The eclipse energy adds to prominence and can create a larger-than-life public persona. This could be connected to Prince Charles' marriage with Princess Diana and affair with Camilla, which captivated the British tabloids for years.
Princess Diana's Major Life Events and Solar Eclipses
While Princess Diana was not born during an eclipse, many of her fated and life-changing events correlate with eclipses.
She married Prince Charles the evening before a solar eclipse in Leo. In astrology, solar eclipses bring fresh starts and new chapters, and Leo is quite literally the sign of royalty and is known for attracting attention.
News of Prince Charles' extramarital affair with Camilla hit in November 1992, and by December 9, 1992, they announced their separation. This announcement corresponded with a lunar eclipse in Gemini.
In astrology, the Gemini and Sagittarius axis are all about distilling and disseminating information. Some of Gemini's shadow sides can also relate to gossip. This lunar eclipse delivered life-altering, public news for the couple that resulted in a direct dynamic shift within the British royal family.
Princess Diana's tragic car crash that killed her, her driver, and her partner Dodi Al Fayed, occurred on the evening before a solar eclipse in Virgo. The sign of Virgo is also related to consuming information and even media, which evokes elements of this catastrophic event, as it's said the paparazzi's flashing lights were in part to blame for the accident.
Virgo also represents the sign that signals a shift from the fruits of summer to the chill and darkness of fall. It's a transitional sign that leaves the light behind and forces us to begin to contemplate some more of the darkness that begins to creep in as the sun shifts in the sky.
Meghan Markle's Link to Solar and Lunar Eclipses
Meghan Markle was born within a few days of a solar eclipse in Leo. In astrology, eclipse energy has a window, which is also known as eclipse season. The effects can be felt a few days leading up to the actual event, or even a few days after.
Meghan was born under the sign of Leo, a zodiac sign known for its regal nature, standout personality, and charisma. It's no surprise that she gained so much attention when she joined the British royal family.
She also gave birth to one of the Queen's great-grandchildren, Lilibet on June 4, 2021, right in between the two eclipses that took place this summer.
On January 8, 2020, it was announced that Meghan and Prince Harry were to 'step back' as senior members of the royal family. Two days later there was a lunar eclipse in the sign of Cancer. Lunar eclipses signal culminations and abrupt endings. In the sign of Cancer, this event speaks to dramatic shifts within family structure or dynamics.
In astrology, solar figures are seen as people in positions of power or prominence and lunar energy can be representative of the masses and the people's opinions.
Each eclipse manifests with a different energy—some are more positive and beneficial while other lunations bring sudden events and endings. It's easy to see a pattern start to emerge when we use astrology to track some of the most significant dates.
We'll see births, deaths, power dynamic shifts and so much more. Pay extra attention to headlines related to the British royal family during eclipse season, we've got a little break until our next one, which begins on April 30, 2022.
Sign up to our free daily email for the latest royal and entertainment news, interesting opinion, expert advice on styling and beauty trends, and no-nonsense guides to the health and wellness questions you want answered.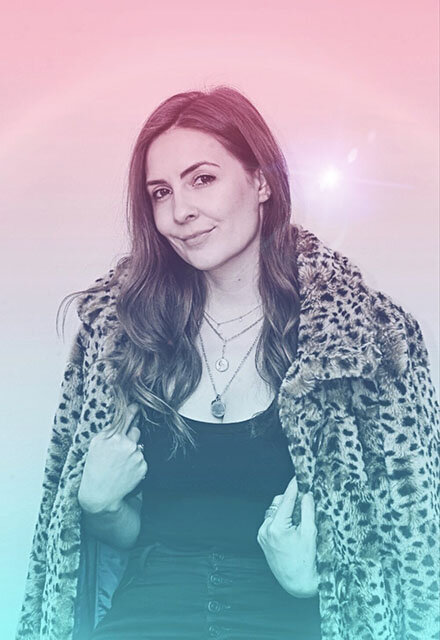 Stephanie Campos-Powell is a Mexican-American astrologer, modern mystic, writer, editor, and serious cat lover. She's got four obnoxious planets in Leo and thanks the stars every day for her grounding Virgo moon. Reading celebrity birth charts just puts the wind in her sails, and so does Zumba. In her spare time, you can find her helping others step into their power with the help of magic, spellwork, astrology and various healing modalities. And creating passive-aggressive astrology memes about her loved ones.