The Cry starring Jenna Coleman: 5 reasons why you need to watch this BBC thriller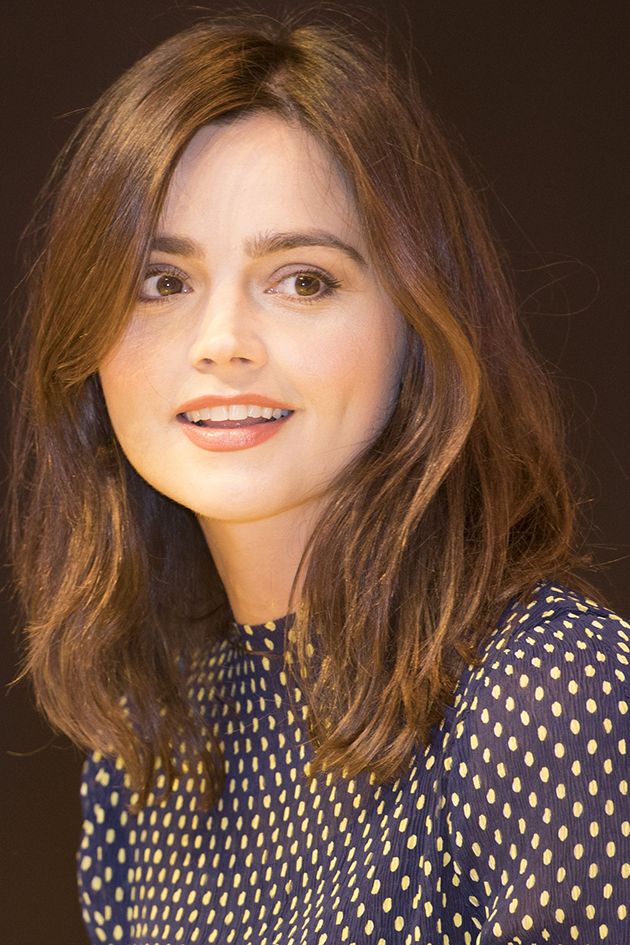 (Image credit: Mortimer Peterssen/DYDPPA/REX/Sh)
By Amy Hunt
Jenna Coleman is fast becoming queen of the small screen – and her new BBC thriller The Cry looks set to cement her status.
The four-part psychological drama is based on Helen FitzGerald's novel of the same name, and features Jenna as Joanna, who along with her husband Alistair, Ewen Leslie, are forced to face an unthinkable tragedy when her baby is abducted in a small rural town in Australia.
Filming is already underway, with the BBC releasing the first pictures of Jenna in character earlier today – now we finally know why she dyed her hair blonde.
So, here are five reasons why you need to watch The Cry when it airs on BBC One later this year.
1. The cast is seriously impressive
Not only does The Cry star Jenna and Ewen, but they are joined by an impressive list of talent including The Crown's Stella Gonet as Alistair's mother Elizabeth, X-Men: Origins actress Asher Keddie as Alistair's ex-wife Alexandra and Romper Stomper's Markella Kavenagh as Alistair and Alexandra's daughter Chloe. The cast is rounded out by The Danish Girl's Sophie Kennedy Clark, Wentworth's Shareena Clanton and Seven Types of Ambiguity actor Alex Dimitriades
2. The storyline
No doubt the abduction of a child and its aftermath on the family will be a strong talking point with viewers. The Cry will deal with the changing lives of Jenna and Ewen's characters following their child's disappearance and is the catalyst for a journey into the disintegrating psychology of a young woman, exposing the myths and truths of motherhood.
3. Glendyn Ivin is directing
No doubt one of the most exciting directors working today, his back catalogue includes Safe Harbour, Gallipoli and The Beautiful Lie. The drama also has some great producers on board, with Brian Kaczynski and Claire Mundell for Synchronicity Films and Elizabeth Kilgarriff and Gaynor Holmes for BBC One.
MORE: The Producers Of 'Poldark' And 'Victoria' Are Making A New Pride And Prejudice Series For ITV
4. The casts' excitement
Both Jenna and Ewen appear to be just as excited about filming the project as we are to watch it. Jenna said, "I first read Jacquelin Perske's script on a plane, it felt like walking a tightrope, racing page to page, unsettling, unknowable, uncomfortable, and thrilling. I look forward to tackling this challenge and bringing it to the screen".
Ewen echoed her sentiments, saying, "I'm absolutely thrilled to be a part of the amazing team that has been formed to bring these complicated characters and thrilling story to the screen."
5. It has Scottish roots
Filmed in Scotland and Australia, The Cry marks the first scripted television commission for Scottish-based production company Synchronicity Films.
"The start of shooting marks an incredible moment for our company as we start production on what is a truly international drama with Scottish roots," the company's executive producer Claire Mudell said in a statement.
"We could not be more thrilled to be shooting the show in the incredible Australian light of Melbourne, and contrasting that with the beautiful West End of Glasgow."