Susanna Reid says she's 'terrified' for her sons as she reveals she was mugged at knifepoint
She wants more to be done about knife crime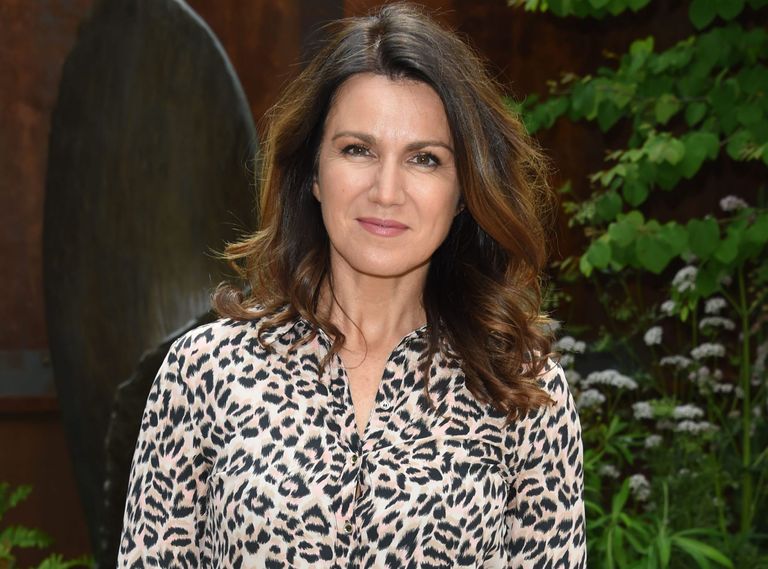 Susanna Reid has spoken about how she worries for her children's safety after being mugged.
Good Morning Britain host Susanna has spoken about how she was attacked a few years ago by a young man, near her house in South London.
After taking money from her bag, the thief ran off and Susanna proceeded to shout and chase him.
Writing in an article for the Daily Mail, the presenter says, 'We stared at each other briefly, and in that moment I genuinely believe he was more scared than me.
'He ran off with the £60 I'd just taken from a cashpoint, leaving my bag, Nokia brick phone and house keys.'
After the criminal fled, Susanna realised her coat had been slashed by his knife.
She adds, 'As I picked up the handbag, I realised it had been cut and looked down to see a wide tear in my heavy raincoat.
'He'd slashed at my clothes with a knife to get my bag – the blade millimetres from my skin.
'He could so easily have turned the knife against me when I chased him.'
Susanna says the terrifying incident has left her concerned for the safety of her three boys, Jack, Finn and Sam.
Especially with them growing up in London, where knife crime has reached an all time high.
As a result, she is now urging the Mayor of London, Sadiq Khan, to tackle knife crime and for the government to invest in the young people at risk.
The piece reads, 'I know Sadiq - he is a father himself. He lives near me and I believe in his heart he is concerned about knife crime.
'But I was deeply disappointed to see him distracted from what he claims is his top priority, keeping Londoners safe.'
In the article, she shares the harrowing facts surrounding this issue.
She writes, 'Knife crime has reached a record high across England and Wales, new figures show, with 44,000 incidents in the year to June — up 7 per cent.'
Susanna believes restoring police budgets should be a priority.