Strictly stars struggling with sickness bug ahead of Saturday's live show
The cast seem to have been suffering this week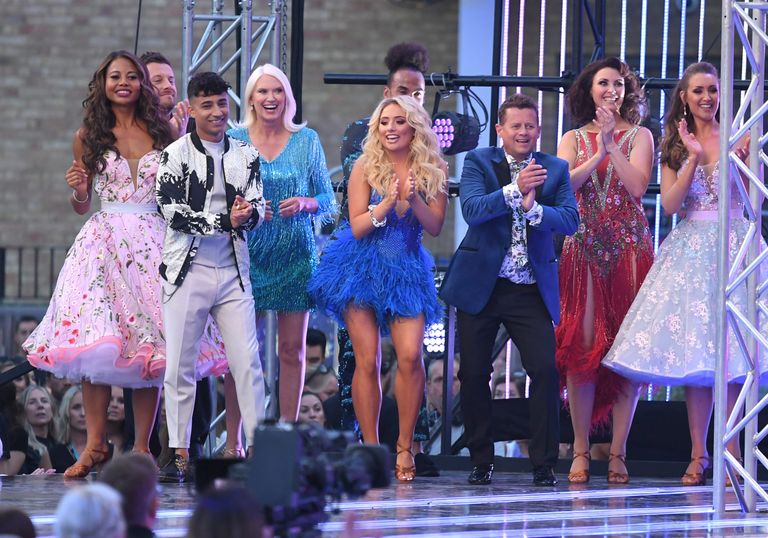 This weekend it's Halloween on Strictly Come Dancing, but the celebrities and professionals have had more than just ghouls to deal with this week.
It's been reported that the cast of Strictly have been struck down by sickness.
Coronation Street star Catherine Tyldesley, who is partnered with Johannes Radebe, said the contestants are worried the bout of sickness will ruin their chances.
The pair appeared on Loose Women today to talk about the show and Catherine said, "We're alright. We've overcome it, babes.
"We've had it. We've had loads of vitamin C going on, it's fine."
She had previously told the Daily Star, "The lurgy has been doing the rounds at Strictly for weeks. It's been trying to get me but it won't win!"
CBBC star Karim Zeroual also had miss It Takes Takes Two after catching a cold and feeling "run down".
According to the Daily Star, executives on the show have been stocking up on supplies to help the stars fight off the bug.
It reports that producers have "got loads of medicine in" and have been using hand sanitiser to stop other contestants getting sick.
A source close to the show said, "Everyone is working hard and obviously they get up close and personal with each other as they dance.
"When someone gets sick it quickly spreads through the cast.
"Lots of people have been under the weather but the show must go on."
The outbreak comes after Strictly judge Shirley Ballas was struck down with an illness last week.
A picture emerged of Shirley using a vitamin drip, in a desperate attempt to get better for last Saturday's show.
During the last live show, Karim's professional partner Amy said she had been struggling with illness the previous week.
However, it seems like the mysterious bug hasn't taken down Saffron and AJ. The pair were spotted enjoy a mid-week lunch.
But sickness is not the only health-related issue surrounding the show.
Catherine also posted a video of her dance partner Johannes seeking medical attention for an apparent toe injury. In the video, she jokes that she might have "pushed him to the limit".
Let's hope they're all up for Saturday's show!