Strictly head judge Shirley Ballas 'wants Seann Walsh and Katya Jones to be axed' following kissing scandal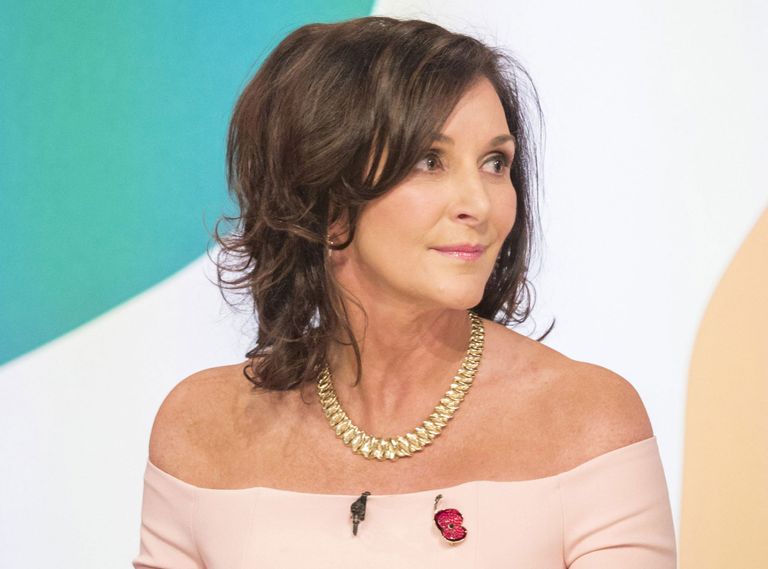 Seann Walsh and Katya Jones' kiss has arguably been the biggest scandal in Strictly history, and now head judge Shirley Ballas is reportedly calling for them to be axed from the show.
It's thought that Shirley, 58, will make her feelings clear when she judges the pair on Saturday night's show.
A source told The Sun, "Shirley has been on about Seann Walsh and Katya Jones being axed from the show.
"They'll definitely feel the wrath of Shirley and they are all saying they will likely be bottom of the viewers vote so likely to go this week anyway."
It was reported earlier this week that Shirley's fellow judges Darcey Bussell, Craig Revel Horwood and Bruno Tonioli are also upset about the scandal.
The drunken kiss happened last week, on Seann's girlfriend Rebecca Humphries' birthday.
She has since ended her relationship with him, but Katya's husband Neil has remained silent.
An insider revealed, "The judges are definitely unhappy about the way Seann Walsh and Katya Jones have behaved."
Another Strictly source added, "It's caused a real divide in the camp.
"Neil is genuinely one of the nicest guys you could meet and it's embarrassing for everyone. The judges think it's unfortunate and will be hard for them to continue.
"It's a real shame as their dance on Saturday was brilliant - now the focus has shifted entirely."
Katya and Seann's dance for this weekend's show has been tweaked, as BBC bosses confirmed that the pair will perform an upbeat Charleston to Lunchmoney Lewis's Bills.
A source revealed, "There was a feeling that the touchy feely dance they were doing was not appropriate given the circumstances.
"The new one is much more fitting - no one wants to see them looking too sexy together, or too happy, when their partners are hurting."
One former Strictly star who won't be watching Saturday night's show unfold is Good Morning Britain host Susanna Reid, who has done a complete U-turn after defending Katya and Seann earlier this week.
During Monday's show, Susanna said, "It was just a kiss, and they'd had a few drinks, we've all had a few drinks."
But now the 47-year-old has had a change of heart and confessed she'll no longer be watching the show because it's "too awkward".
"I don't think I can watch it. I think I'd find it way too awkward," she confessed.
Katya, 29, and Seann, 32, have been caught up in a media storm since pictures of them kissing emerged – leaving fans questioning whether they should walk out of the competition or be allowed to stay.
Katya – who is married to fellowStrictlyprofessional, Neil Jones – issued a grovelling apology on Sunday, saying, "I'm so sorry about any offence or hurt I may have caused with my actions. I wasn't thinking and it was a one-off mistake after some drinks.
"I love my husband and we are very happy together, this is not a reflection on our relationship."
But, given Seann's now ex-girlfriend's damning statement – in which she calls out his "inappropriate" and "hurtful behaviour" – others, like Shirley, think the pair should be given the boot.
However, there is one person who believes Seann's ex needs to "get a grip" - Loose Women's Janet Street Porter.
The former newspaper editor ripped apart Rebecca's statement during Monday's show, admitting she had edited it so it would "connect with other women".
Janet's edited version read, "I am a not a victim, I am mad as hell. I am cross I was so stupid and naive.Why did I waste time on someone not worthy of me?"
"I suspected he was up to something, I should have hung up there and then and gone out with my friends. My message to women everywhere: you are worth better."
Despite Seann offering his "sincere apologies" on Twitter, Rebecca revealed he's not been in touch to personally apologise to her.