Sherlock creators release teaser for their Dracula series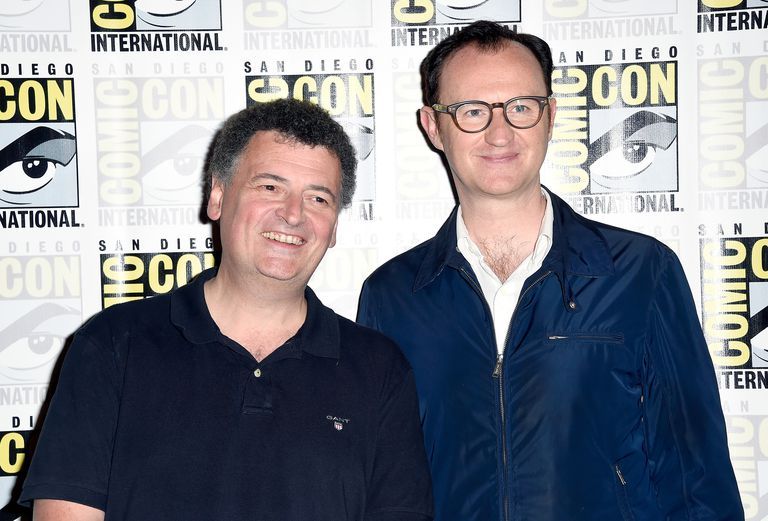 Mark Gattis and Steven Moffat have been working together on a three-part series based on Bram Stoker's Dracula novel.
The new series is produced by BBC and Netflix, with Claes Bang as the titular character. New photos from the production show Dracula at his most terrifying; splattered with blood after a feed.
Unfortunately fans will have to wait for the new drama, as it's currently still in production. But if it's anywhere near as good as Sherlock, we'll patiently wait for it to arrive.
Viewers will be able to watch the three-part series on both Netflix and BBC, making it accessible for everyone. The series is being filmed in the stunning Orava Castle, Slovakia, and Bray Studios in London.
MORE: Yorkshire's Shibden Hall: How you can visit the setting of new BBC drama 'Gentleman Jack'
Moffat has also worked on BBC's Doctor Who, writing 48 episodes in total for the David Tennant, Matt Smith and Peter Capaldi regenerations of the much-loved Time Lord. So we're excited to see what he can do with another iconic character.
Dracula has seen many adaptations, including the 1992 film starring Gary Oldman, Keanu Reeves, Winona Ryder and Anthony Hopkins. So the new series definitely has a tough act to follow.
The cast for the new Dracula series includes This Is England's Chanel Cresswell, Misfits star Nathan Stewart-Jarett, and Jonathan Aris from Sherlock, and Netflix's first interactive film Black Mirror: Bandersnatch.
It's unclear which roles they'll be playing, but we're sure all will be revealed soon. The series is expected to air next year, with a proper release date to be revealed soon.
If you need some BBC entertainment to tide you over, the broadcaster have confirmed that Louis Theroux is working on a new documentary and we're very excited about that.
In it, Louis will be revisiting a familiar controversial subject, having previously made two documentaries about it.
Will you be watching the new Dracula series? Head to our Facebook page and let us know your thoughts about the upcoming project.