Sharon Stone claims a surgeon made her breasts bigger without her consent
The Hollywood actress claims she discovered a surgeon had increased the size of her breasts after realignment surgery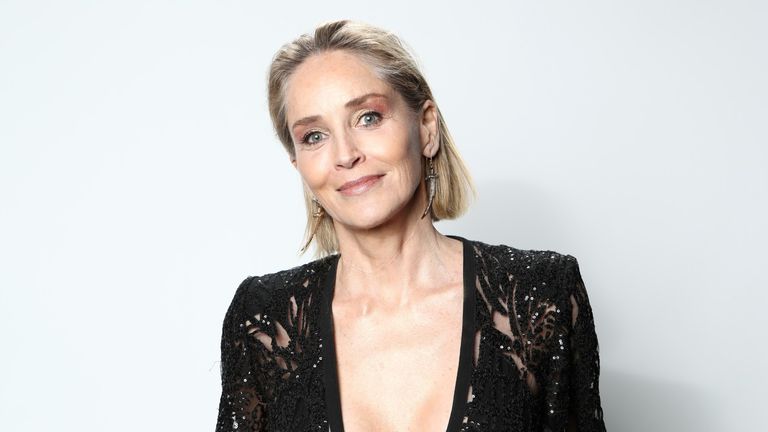 (Image credit: Rich Polk / Stringer)
Sharon Stone has claimed she had unplanned breast enhancement surgery carried out by a doctor who thought she would "look better".
Many women use one of the best bras to help them achieve the shape and lift they need, but the Hollywood actress has opened up on the time she discovered a surgeon had increased the size of her breasts during surgery without her permission.
Sharon, 63, underwent reconstructive surgery back in 2001 following an operation to have 'gigantic benign tumors' removed. But after the surgery, she claims her breasts had been made a 'whole cup size bigger'.
Speaking in her book The Beauty of Living Twice, Sharon Stone claims the surgeon told her he 'thought that I would look better with bigger, "better" boobs. She said, 'When I was unbandaged, I discovered that I had a full cup-size bigger breasts, ones that he said, "go better with your hip size". He had changed my body without my knowledge or consent.'
Sharon Stone claims come after Sharon claimed she was tricked into removing her underwear on set for filming the iconic 'leg cross' scene in Basic Instinct.
Speaking about the first time she watched back the final finish of the movie "with a room full of agents and lawyers, most of whom had nothing to do with the project." Sharon claims she was previously told they 'couldn't see' her vagina.
"That was how I saw my vagina-shot for the first time, long after I'd been told, 'We can't see anything—I just need you to remove your panties, as the white is reflecting the light, so we know you have panties on,' " Sharon wrote. "Yes, there have been many points of view on this topic, but since I'm the one with the vagina, in question, let me say: The other points of view are bulls**t … It was me and my parts up there."
But while a representative for Paul Verhoeven did not immediately respond to PEOPLE's request to comment at the time of the report, in 2018 Paul told ICON, that Sharon knew what to expect from the scene directions on set. He explained, "Any actress knows what she's going to see if you ask her to take off her underwear and point there with the camera."