Tennis legends Serena Williams and Andy Murray team up for very exciting reason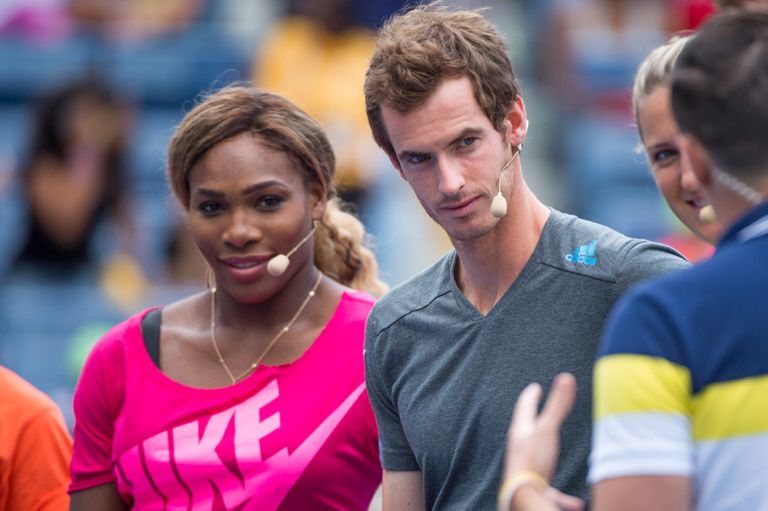 Separately, Serena Williams and Andy Murray are two of the best tennis players the world has ever seen.
So fans of the sport were likely left thrilled last night when Andy confirmed that he and and Serena would be teaming up to play mixed doubles together at Wimbledon!
The pair had previously hinted that they may join forces for the mixed doubles event at the historic annual tennis event, but confirmed the news ahead of their first match together on Thursday.
MORE:Duchess of Cambridge looks chic in white dress at Wimbledon – here's where you can buy something similar
Andy has said of his new partner, "Serena is obviously a brilliant player, has a great doubles record and is brilliant on grass obviously. She's arguably the best player ever." Laughing, he then said, "So she'd be a solid partner." We reckon so Andy!
Serena will also be competing in the singles at Wimbledon, so it'll be a busy few weeks for the champion.
Wimbledon will be Andy Murray's second major tournament since he had surgery on his hip back in January, to help fix an injury that felt him limping and in pain whenever he was on the court.
But he'll be in good hands with Serena, who is a two-time mixed doubles champion.
And of course, both Andy and Serena are Wimbledon champions, with Serena winning her first Grand Slam at the competition back in 2002, and Andy winning for the first time in 2013.
For the men's doubles, Andy will partner with French player Pierre-Hugues Herbert.
MORE:Andrea McLean reveals the valuable life lesson she's made sure to teach her daughter
Wimbledon officially kicked off yesterday, with the Duchess of Cambridge attending in her capacity as royal patron of the All England Lawn Tennis & Croquet Club. Catherine also stole a moment to talk to Andy Murray during the day.
Some royal fans have also commented that the new Murray/Williams partnership may mean that there's an even bigger chance of seeing Meghan, Duchess of Sussex, and Catherine attend Wimbledon together as they did last year. Meghan is close friends with Serena - so will she take a break in her maternity leave to go and support her? Only time will tell..