Saturday Night Live: Schitt's Creek star Dan Levy's mother shares powerful message
Dan made his debut on the hit show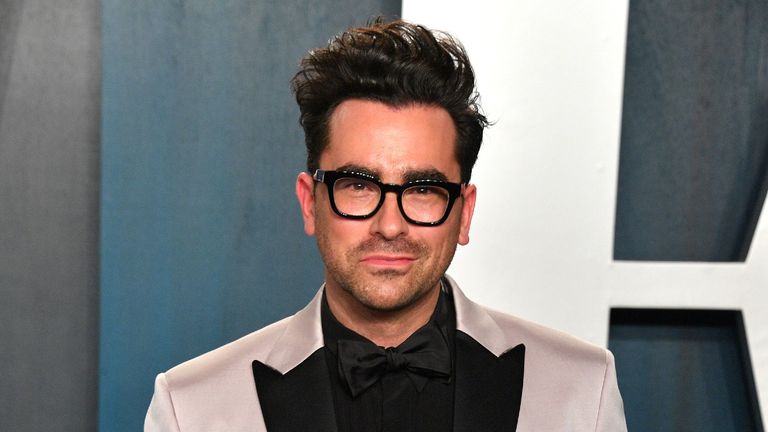 (Image credit: Getty)
Saturday Night Live viewers went wild for Dan Levy, of Schitt's Creek fame, when he made his hosting debut on Saturday night.
Dan was joined by Phoebe Bridgers and even his father, Eugene Levy, made a cameo appearance from inside a perspex "isolation" box.
And one person who was fully supportive of the show's news recruit was his mother - Deborah Divine.
More from Woman&Home
She shared a powerful message on Twitter, hinting that her son suffered at the hands of bullies.
Deborah wrote, "This goes out to the bully punks at Camp WTF who made life miserable for a certain cabin-mate back in the the summer of '96 - just because he was different. Well, after all these years I have just 7 words to say to you: "Live from New York, it's Saturday Night!" @danjlevy."
He simply responded, "Moms" with a love-heart emoji.
It's not the first time Dan's mother praised her son - who, alongside his father, Eugene, earned five Golden Globe Award nominations earlier this week.
Back in April when the Schitt's Creek finale aired, she paid tribute to her "brilliant little boy" in a glowing social media post.
"Today I regret every single second of worry back in the uninformed 80's-wondering how the world was going to treat my brilliant little boy who loved to twirl. Little did I know that he was going to kick that old world's ass to the curb and create a brand new one. @danjlevy," she wrote.
That's one proud mum!
Georgia studied Print Journalism at university in Nottingham, England before going on to work on several leading celebrity magazines, as well as freelance writing for international magazine Grazia Middle East. An enthusiastic, hard-working and ambitious writer, Georgia recently launched her own communications consultancy, farq media. As Director and Founder, Georgia helps businesses with their Public Relations strategy, as well as influencer and celebrity marketing. She also represents several influencers of her own. She lives with this motto in mind; "if your dreams don't scare you, they aren't big enough."