Ruth Langsford opens up about heartbreaking guilt over family illness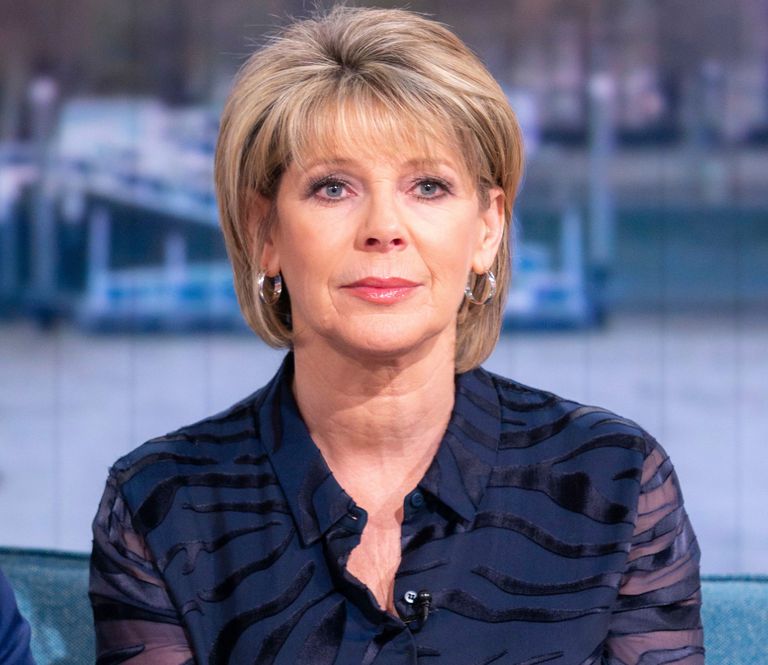 By Amy Hunt
On yesterday's episode of Loose Women, Ruth Langsford and the team were discussing the topic of dementia.
It's a subject close to Ruth's heart, with her father Dennis having passed away from the disease in 2012.
And during the chat, the 59-year-old revealed that one memory of her dad's illness in particular still strikes up feelings of intense guilty, even now.
Ruth revealed that during a family trip, she became frustrated with her father, without knowing that he was experiencing the beginning stages of the disease.
MORE:The bestselling memoir that reveals the powerful truth about early onset dementia
She explained, "There was this day I remember, my mum, my dad and I, and I went down to visit them and we went on this lovely day trip to this beautiful National Trust garden.
"We were in Cornwall, and we went along the coast road up towards Devon, and on the way back across the moors, we went a completely different way."
Ruth went on, "And my mum said, 'Oh look at that lovely house,' and my dad said, 'Yes I thought that on the way up.' And I said, 'No you didn't, as we didn't come up this way.'
"We argued all the way home. We argued to the point where when we came home, I got a map and showed him the route, and said, 'Are you going mad?' And of course he was in a way, and I feel very guilty."
Of course, Ruth's family memory will be something many people whose loved ones have dementia will recognise, with patients often referring to things that others know not to be true.
Later on in the programme, the Loose ladies were explaining whether or not they'd get a test that can tell you whether you are likely to get dementia or not.
Having seen her father go through the disease, Ruth remained firm that she'd never have the test, saying, "I know that path,"
She continued, "I don't think I want to know because there's nothing they can do to change that. If I took that test and they said, 'You're likely to get it', you're just left hanging there."