The Royals Are Out And About At The Chelsea Flower Show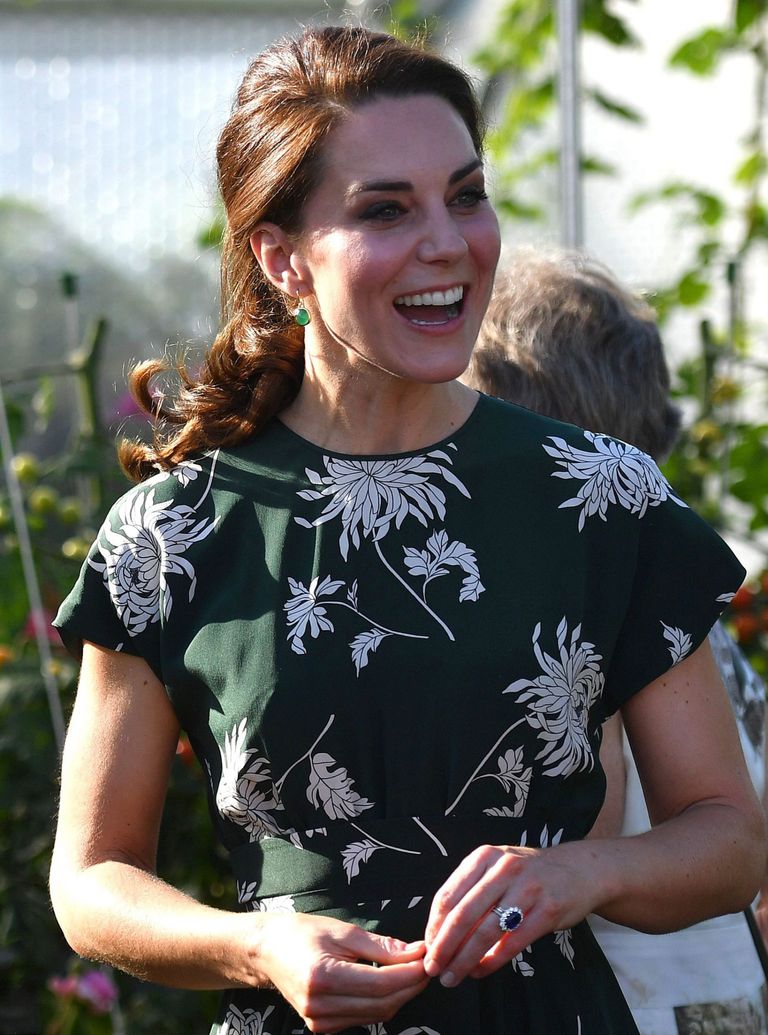 (Image credit: Rex Features (Shutterstock))
Chelsea Flower Show is well and truly underway and the Royals were out and about to lap up the beautiful weather and garden displays.
Queen Elizabeth was spotted at Chelsea yesterday and it is thought that she has a renewed interest in gardening. Lady Elizabeth Anson, who has bene overseeing the Chelsea Flower Show, said: "Her [the Queen's] knowledge of plants of phenomenal – she knows the Latin names."
The Queen wore a bright blue blazer and a floral skirt, she looked very happy as she toured the grounds with her husband Prince Philip.
Her Majesty also bumped into another Queen (of baking), Mary Berry, who was at the flower show for the second day running.
Mary has previously spoken about how meeting the Queen was the "greatest memory" of her career. In her autobiography, Recipe for Life, Mary admitted that she fed the Queen's corgis biscuits under the table!
The Duchess of Cambridge was also spotted at the flower show in her first public appearance since her sister, Pippa's,wedding over the weekend.
The Duchess was seen speaking to former Top Gear presenter Chris Evans and sampled some of the show's produce. Catherine was seen eating a tomato that she had dropped on the floor just seconds before - it looks as though the even the royals follow the 'five second rule'!
Kate, who looked lovely in a £1,500 floral Rochas dress, revealed how she had to teach Prince George not to eat foxgloves because they are poisonous. Kate said: "I am just getting into gardening with the children. It makes such a difference when you take it from the ground."
Love Chelsea Flower Show? Don't miss our exclusiveholiday to Madeira with celebrity gardener Joe Swift - including a tour of the island's best gardens, five-star accommodation, and a luxury afternoon tea.See the details
Princess Beatrice and sister Princess Eugenie were also at Chelsea Flower Show as well as the Countess of Wessex.
Lots of celebrities were also out enjoying the beautiful weather and stunning gardens at Chelsea...
Dame Joan Collins
Fiona Bruce
Alex Kingston
Kirstie Allsopp
Judi Dench
Brendan Cole and Zoe Hobbs
Anton Du Beke and Brendan Cole
Sian Lloyd
Joanna Lumley
Lesley Joseph
Kelly Brook
Chelsea Flower Show has been held in the grounds of the Chelsea Hospital every year since 1913, except for gaps during the two World Wars. It is regarded as the world's most prestigious flower show.
The show runs from 23-27 May, so you still have plenty of time to head down!