Why Another Rachel Riley Wedding Won't Be On The Cards With Pasha...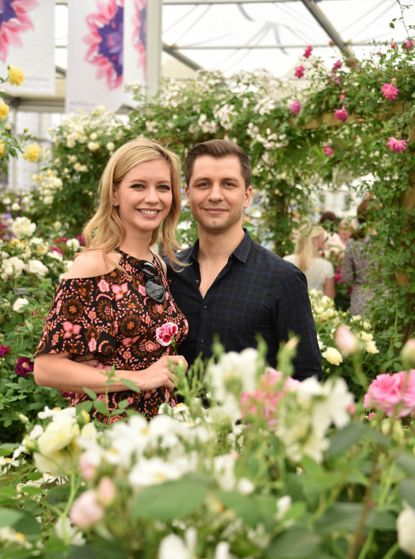 (Image credit: SilverHub/REX/Shutterstock)
Rachel Riley and Pasha Kovalev may be one of our favourite Strictly couples of all time, but, disappointingly, Rachel has revealed that they have no plans to tie the knot. Speaking to the Daily Express, Rachel, who has manned Countdown's letters and numbers board for nine years, insisted, "I am in love now. I don't feel I have to get married. I don't think I need that pressure anymore. And I am perfectly happy."
The couple met when they were partnered on Strictly Come Dancing in 2013. At the time, Oxford mathematics graduate Rachel was still married to first husband Jamie Gilbert, who she met at University. They announced their divorce after Rachel left the show, when she and Pasha lost out to Abbey Clancy and Aljaž Škorjanec in the week 6 dance-off. At the time, Rachel denied that her marriage had fallen victim to the 'Strictly Curse (opens in new tab)'. However, speaking to The Telegraph, she later revealed, "I don't think there's a Strictly curse, but it does serve as a magnifying glass that shows up pre-existing fault lines."
So, is it a case of 'once bitten, twice shy'? Rachel insists that she remains "good friends" with her former husband. "I was with my ex-husband for eight or nine years and we became good friends," she told the Express. "I met him at university and our relationship ended. We just became good friends. We are still good friends. I think there is a real negative attitude to splitting up with someone in our society but I think it is good to stay friends."
Rachel, 31, and Pasha, 37, now live together in London. They are often spotted out and about at showbiz events, and were recently pictured at the RHS Chelsea Flower Show. For Rachel, who says, "I would have never dreamt in a million years I would go out with a ballroom dancer from Russia, as when we were younger we did not even speak the same language," getting married again is now something which "doesn't really bother" the Strictly star, since she already feels "settled".
(Rachel Riley and Pasha at the GQ Awards last year)
"I have got a good relationship with my other half," Rachel expands. "I don't worry about getting married or whether he is taking a long time in the morning or whether he has done the dishes." She has now realised that finding the right person is more important than getting married, she says.
"People are worried about being alone, I guess. You are told as a young girl that you must go out and get married," she explains. "You have to find the right person. It is better to find the right person than stay with the wrong person."