The Queen issues statement in light of heartbreaking news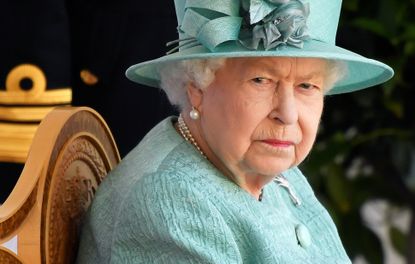 (Image credit: Getty Images)
The Queen has issued a statement following the devastating explosion in Lebanon.
On Tuesday, a huge blast went off in the capital city of Beirut, injuring more than 4,000 people and killing at least 100.
Now, Her Majesty the Queen has issued a touching statement, sending a message of condolence to the President of the Republic of Lebanon,Michel Aoun.
Penning the message on behalf of herself and her husband Prince Philip, the monarch expressed her emotion over the awful situation, saying, "Prince Philip and I were deeply saddened by news of the explosion at the Port in Beirut yesterday."
Sending well wishes to all of those impacted by the explosion, the 94-year-old royal added, "Our thoughts and prayers are with the families and friends of those who have been injured or lost their lives, and all those whose homes and livelihoods have been affected."
The message was shared on the royal family's official Twitter account and many royal fans responded to the post to praise Her Majesty for speaking out amid the heartbreaking chaos.
READ MORE: How to help Beirut (opens in new tab)
'Thank you, Her Majesty the Queen, for her sympathy, assistance and support to the Lebanese people,' one wrote.
'Thank you very much Your Majesty ! Very thoughtful of you and of Prince Philip indeed! Thanks again!! God bless you all,' added another.
The awful incident is said to have been caused by almost 3,000 tonnes of ammonium nitrate that were being stored unsafely in a warehouse in the port area of the bustling city.
President Aoun declared three days of mourning following the loss of life, saying, "No words can describe the horror that has hit Beirut last night, turning it into a disaster-stricken city."