This Prime Day stand mixer deal means I can finally tick off a life goal—owning the Kenwood mixer of my dreams
My Prime Day stand mixer deal will help me bake, mix, roll pasta, and so much more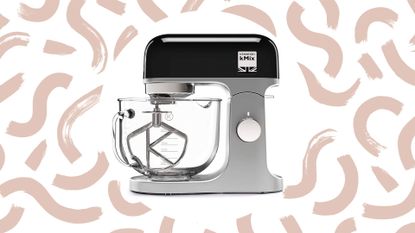 (Image credit: Future/Amazon)
I have been watching the Prime Day stand mixer deals like a hawk. Not only because I have a professional interest as a Homes Editor, but also because my homeware dreams depend on it. For years, I have coveted a fancy appliance that can help me elevate my baking game. Today, I will tick off that life goal.
This year, one of the best Prime Day deals is a Kenwood stand mixer. This is a great multi-functional product for the kitchen—which is why I am so chuffed that there is currently a whopping 37% off.
To me, a stand mixer is the ultimate piece of kitchen equipment—a kitchen essential, if you will. It looks fabulous, does so many arduous kitchen tasks for you (see also: the best food processors), and (in my eyes), is the ultimate sign that you've truly become a competent, high-functioning adult. For any kitchenware enthusiast, they're a must-have.
But if you've done your research around reputable stand mixers, you'll also know that they're not the cheapest appliance around, which is why I've always talked myself out of buying one previously. That's why this Prime Day stand mixer deal from Kenwood has really caught my eye.
There is currently 37% off the Kenwood 0W20011139 kMix Stand Mixer for Prime Day (opens in new tab) (which finishes tonight, by the way). That means saving over £150. I've got my credit card at the ready...
---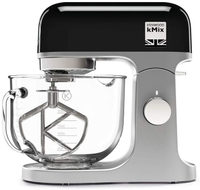 (opens in new tab)
Kenwood 0W20011139 kMix Stand Mixer: £429.99 £270.01 (save £159.98 | Amazon (opens in new tab)
With this incredible Amazon Prime Day deal, you can save an enormous £159.98 on this Kenwood stand mixer—close to 40% off its normal sale price. This one comes with a full set of non-stick baking tools, as well as 10 optional attachments that can help with a range of other kitchen tasks.
---
If you need any more convincing (I don't), The Kenwood kMix Stand Mixer comes with all of the bells and whistles:
A five-liter (heat-proof) glass bowl
Removable splash guard
Spatula for scraping off mixtures
Dough hook (for bread and cakes)
Balloon whisk
K-beater
Meat-grinding attachment
Pasta roller
Cord storage
But the £159 saving on this Kenwood stand mixer won't last forever, so if you're keen to snap up a bargain this Prime Day, we'd suggest you buy sooner rather than later. I know I will be—it means one life goal handily ticked off the list!
However, if you're not convinced by this Kenwood stand mixer deal, there are plenty of other fabulous ones on sale for Amazon Prime Day...
More Amazon Prime Day stand mixer deals
---
And if those don't satisfy, read our guide to the best Kitchenaid deals —another stand mixer brand we absolutely adore. After all, there are so delicious many things you can make with the right machine and the relevant Kitchenaid food processor attachments.