President Biden supports trans community with White House website change
The White House website has been updated to acknowledge the rights of LGBTQ+ individuals.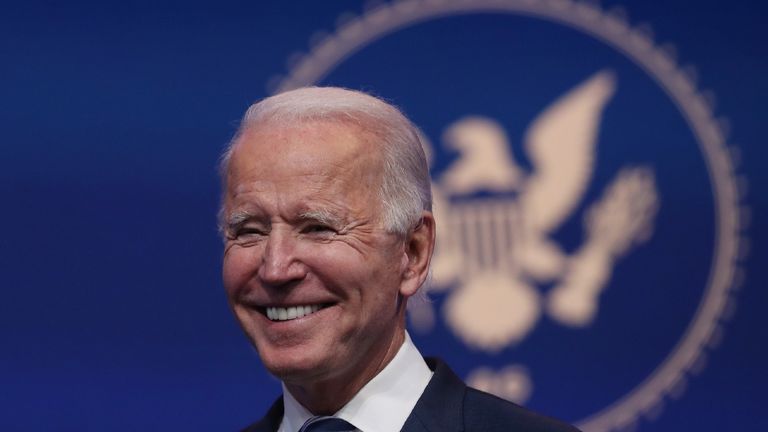 (Image credit: (Photo by Joe Raedle/Getty Images)
By Emma Dooney
The new presidential administration is supporting the transgender community by making one simple change to their website.
Within hours of the Biden-Harris inauguration ceremony, the website's contact form was updated to recognize the rights of the LGBTQ+ community. It now offers a wide range of pronoun options, including 'they/them,' 'other,' and 'prefer not to share.' 
It also allows users to choose 'Mx' as a prefix, the title for people who are not gender binary. 
The adjustment, which was highlighted on Twitter by the Gay and Lesbian Alliance Against Defamation (GLAAD), has been widely praised by the LGBTQ+ community. 
More from Woman&Home:
The @WhiteHouse website contact form now asks for your pronouns. pic.twitter.com/W5S36efo1dJanuary 20, 2021
See more
"This seems small on a scale that it's 'just changing a form' but it has such a big impact. it shows so many that they are seen and that they matter," one user tweeted in response to the news. 
"Last year I was lamenting that I had to incorrectly report my gender on the 2020 census," another person wrote. "Today, I can select the title 'Mx.' and they/them pronouns on the White House contact page. I know it's not much, but it's a start." 
LGBTQ+ allies were also quick to voice their support of the change — and to challenge those who oppose it. 
"As a cis male I have to say, this is totally and completely... Fine - and doesn't reduce me, minimize me, or hurt me in any way shape or form whatsoever. How hard is this to understand?" one said. "Good for the White House! Inclusion and representation matter." 
While the change was well received by the trans community, some LGBTQ+ advocates fear that the move may be more tokenistic than trailblazing. "Cool. I hope Biden will actually work more towards lgbt rights tho (sic) and not do only performatives for the sake of getting votes," one skeptical Twitter user wrote. 
The move comes just two weeks after the House of Representatives approved the switch to gender-neutral terms in their official language. Multiple changes were confirmed, including swapping 'seamen' to 'seafarers' and 'chairman' to 'chair'. Gender-specific familial words, such as 'mother,' 'son,' and 'sister' would also be changed to 'parent,' 'child,' and 'sibling.'