Piers Morgan reveals he's taking a break from Good Morning Britain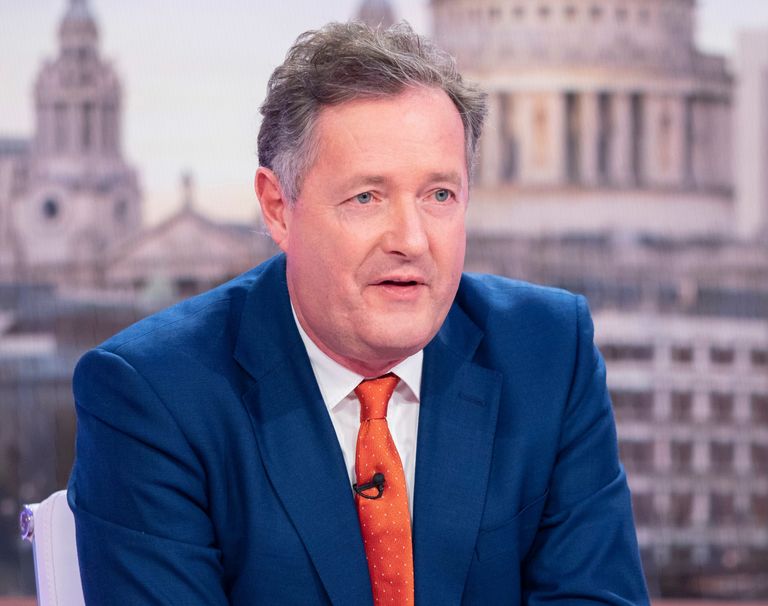 By Amy Hunt
He's one of the most controversial, yet popular, presenters on TV, but we won't be seeing Piers Morgan on our screens for a little while now, as he's taking a short break from Good Morning Britain.
The 53-year-old revealed on today's episode that he's planning trip to the US next week, after his colleague Richard Arnold invited him to a rodeo.
Laughing, Piers confessed, "I'm going to Texas in two weeks, but I'm not going to a rodeo with you."
And the admission looked like it was news to Susanna, who, looking surprised, asked, "Are you going to Texas in two weeks?"
Piers then revealed he was doing a trip across America - although whether the trip is for work or leisure is unclear.
He revealed, "I'm going to LA next week, Texas, New York, LA and back here."
Poking fun at her co-host, Susanna Reid then asked, "What are we going to do without you when you go off to Texas and LA and it's not Piers Morgan's Good Morning Britain?", before Piers joked that the "B team" would be filling in for him while he's away.
Charlotte Hawkins later revealed that she will be stepping up to the plate in Piers' absence, saying, "Yes I am. I will be holding the fort once again while you swan off on holiday again."
Earlier in the show, the hosts had been joking about how much Piers divides opinion, after he read out some nice - and not so nice - comments about himself and his presenting style.
The feedback prompted Piers to temporarily re-brand the show, 'Piers Morgan's Good Morning Britain' - a new name which didn't appear to be particularly popular with the rest of the hosts!
It's not clear when Piers will be returning to GMB after his absence, but we're sure it won't be too long...