Oprah Winfrey refuses to let her partner sleep in her bed - but why?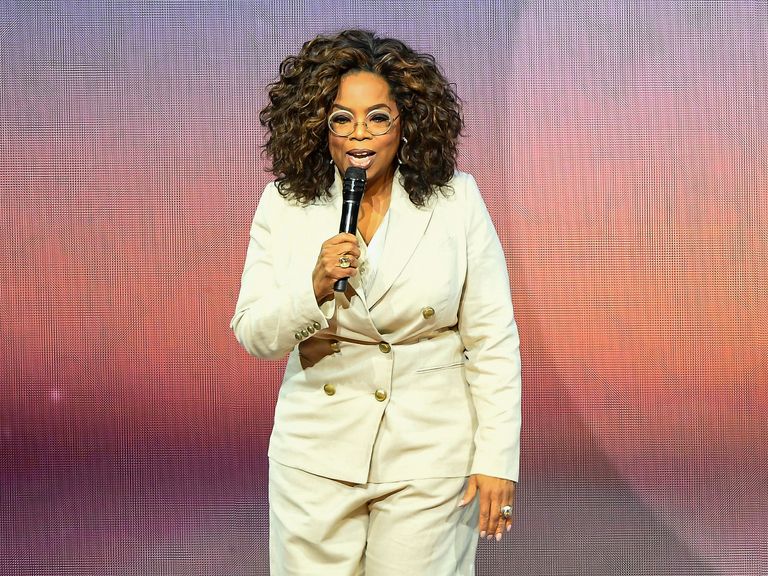 TV star Oprah Winfrey has revealed she's taking extreme measures to protect herself against coronavirus.
The 66-year-old has moved her long term partner, Stedman Graham, into their guest house in order to quarantine as a precautionary measure against COVID-19.
Having suffered several recent health scares - including a battle with pneumonia and a separate surgical procedure - Oprah isn't taking any chances.
Oprah explained, "Stedman is at the guest house."
Explaining the reason behind the strict measures, she added, "You all know I had pneumonia late last year and you can still hear the raspiness in my throat sometimes. And I just got off antibiotics last week and so Stedman was late to the party.
"Stedman didn't arrive from Chicago until Thursday and he was speaking in St. Louis on Saturday and he's been on planes."
With the world gripped by the rapid spread of COVID-19, Oprah is taking social distancing very seriously.
The TV icon added, "[He] was like, 'What's the procedure for coming home?' And I was like, 'You ain't coming in here and sleeping in my bed. It doesn't work that way… Social distancing doesn't mean you can go sleep in a bed with someone after you got off American Airlines'."
Given her health history, Oprah said she simply "can not play those games".
Thankfully the couple - who have been together for over 30 years - have worked out a system for Stedman, 69, to be able to get food from the main house.
"I leave food on the doorstep…He's happy to have me safe. We just take him dinner and we take him breakfast."
Last year Oprah opened up about how "a little rattling" in her chest led to a "very serious" battle with pneumonia, which forced her to cancel all her work.
Despite being a bit of a workaholic, Oprah was told by a doctor that she "must cancel everything" for at least a month while she battled the illness.
"Pneumonia is nothing to play with, y'all," Winfrey admitted at the time. "It is very serious."
Georgia studied Print Journalism at university in Nottingham, England before going on to work on several leading celebrity magazines, as well as freelance writing for international magazine Grazia Middle East. An enthusiastic, hard-working and ambitious writer, Georgia recently launched her own communications consultancy, farq media. As Director and Founder, Georgia helps businesses with their Public Relations strategy, as well as influencer and celebrity marketing. She also represents several influencers of her own. She lives with this motto in mind; "if your dreams don't scare you, they aren't big enough."