Nicole Kidman Leaves Audience In Tears With Emotional Golden Globes 2018 Tribute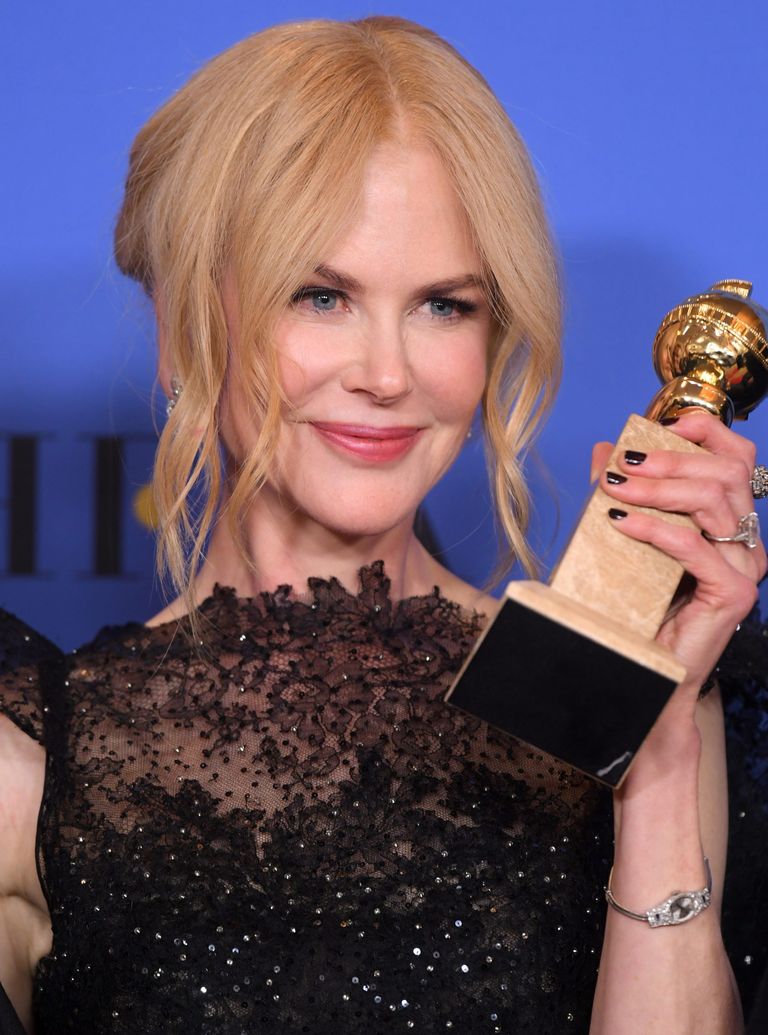 (Image credit: Rex)
Nicole Kidman left the Golden Globes 2018 audience in tears as she made an emotional speech thanking her husband and mum for an award.
The actress won 'Best Actress in a Limited Series or Television Movie' for her role as a victim of domestic violence in Big Little Lies, and her husband Keith Urban was there to cheer her on as she accepted the gong.
Standing to a round of applause, Nicole first honoured her mum for the work she did in Australia as an advocate for women.
"My momma was an advocate for the women's movement when I was growing up," the 50-year-old explained."And because of her I'm standing here. My achievements are her achievements and Antonio Kidman, my sister, and I say thank you Janelle Kidman for what you fought for so hard."
Touching on the 'Time's Up' campaign - which encouraged everyone to wear black in an act of solidarity against sexual harrassment - Nicole continued: "This character that I play represents something that is the centre of our conversation right now - abuse.
"I do believe, and hope, we can elicit change through the stories we tell and the way we tell them."Let's keep the conversation alive."
An emotional Nicole ended her speech with some touching words for husband, adding: "When my cheek is against yours everything else melts away and that is love.
"I love you so much."
The Time's Up campaign was set up by a group of more than 300 women in Hollywood - including everyone from Meryl Streep to Helen Mirren - and supports all women and men silenced by abuse, harassment and discrimination in the work place.
While most stars donned black on the red carpet, some also wore emerald green jewellery which has long been considered a symbol of hope, renewal and growth.