New Zealand announces plans to become the world's first smoke-free country
New Zealand aims to make cigarette smoking illegal for anybody born after 2004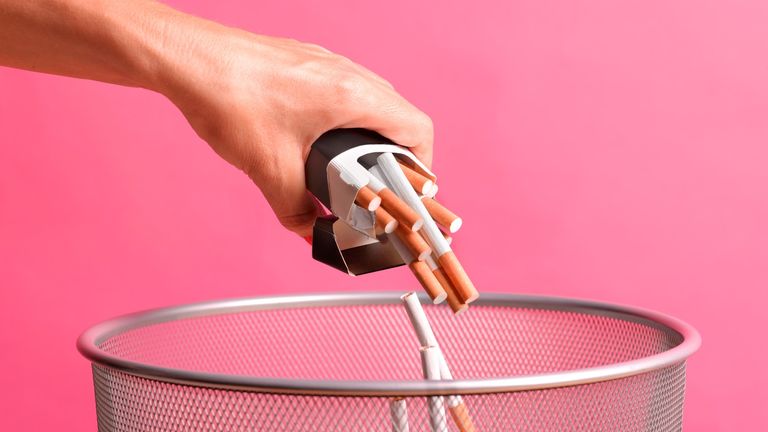 (Image credit: Peter Dazeley/Getty)
By Emma Dooney
New Zealand is on its way to becoming the world's first smoke-free country. 
Its government has proposed a radical road map to stub out cigarette use, which includes a ban on tobacco sales to anybody born after 2004. The new law would essentially make lighting up illegal for future generations, accelerating the country's movement towards its goal of becoming smoke-free by 2025. 
A number of other potential measures include restricting the amount of nicotine in tobacco products and prohibiting filters, which have now been linked to an increased risk of lung cancer. 
New Zealand also hopes to reduce smoking rates by making cigarettes less accessible. Minimum pricing has been suggested as an effective deterrent, with tax jumps correlating with lower cigarette sales in recent years. Its action plan also recommends that tobacco products only be sold at specific locations, such as adult novelty stores and pharmacies. 
Read more from woman&home:  
• Best yoga mats for stretching, meditation, beginner and advanced workouts
• Best fitness trackers to help you monitor activity, sleep and health metrics
• Best bras to support, lift and shape your bust
The radical proposals are in response to growing concerns over New Zealand's annual statistics for smoking-related fatalities. 
"We need a new approach," explained associate health minister Dr Ayesha Verrall. "About 4,500 New Zealanders die every year from tobacco, and we need to make accelerated progress to be able to reach that goal [of Smokefree 2025]. Business-as-usual without a tobacco control program won't get us there."
These restrictions will coincide with increased investment in smoking support services. While this funding will hopefully benefit society overall, it is particularly aimed at Māori women, who have the country's highest smoking rates. About 30% of the indigenous community's female population smoke daily, with as many as 61% of the 15-24 age category regularly using tobacco products. 
Not everyone is happy about the proposals to combat New Zealand's smoking problem. The action plan has been met with resistance by some skeptics, who fear the strict measures will simply create a larger black market for tobacco. Others have criticized the level of control the government is enforcing over its citizens. 
"There's a philosophical principle about adults being able to make decisions for themselves, within reason," wrote Alex Braee in an article for Spinoff.  
New Zealanders are welcome to submit feedback on the Smokefree Aotearoa 2025 Action Plan online until 31st May. 
Emma is a news writer for woman&home and My Imperfect Life. She covers the Royal Family and the entertainment world, as well as the occasional health or lifestyle story. When she's not reporting on the British monarchy and A-list celebs, you can find her whipping up vegan treats and running the roads to cheesy '90s pop music...but not at the same time, obviously.