The Golden Bachelor 2023 cast: Meet the 22 women vying for Gerry Turner's heart
You might even see the mom of a former Bachelor on the list...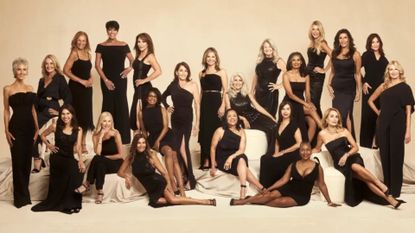 (Image credit: ABC/ Ricky Middlesworth)
woman&home newsletter
Sign up to our free daily email for the latest royal and entertainment news, interesting opinion, expert advice on styling and beauty trends, and no-nonsense guides to the health and wellness questions you want answered.
Thank you for signing up to Woman & Home. You will receive a verification email shortly.
There was a problem. Please refresh the page and try again.
These are all of the women, ranging in age from 60-75, looking for some real estate in Grandpa Gerry's heart.
The first season of The Golden Bachelor has set fans ablaze with questions. Who will the women on the show be, and what's their age range? Will it function the same as the typical Bachelor and Bachelorette franchises? Can we expect the same episode structures?
What we know so far: Gerry Turner is the "Golden Bachelor," and as a 71-year-old widower from Indiana, he's ready to find love amidst the competitive pool of ladies selected for this ABC show's first-ever season, also hosted by Jesse Palmer.
Luckily, we now know who the lucky women are, as the 22 ladies of the first cast of The Golden Bachelor have officially been announced and confirmed - and we're dying to get to know all of them before the first episode airs on 28 September 2023.
And, this show is gearing up to be pretty popular - even Martha Stewart got wind of the news and said she was interested in submitting herself as a contestant.
How did the cast get selected?
All of the women on The Golden Bachelor range from ages 60-75, and most are retired, divorced, and many have children (and even grandchildren) of their own.
Did Gerry pick these women himself? The short answer is no - but he did give the producers some requirements for what he wanted.
When speaking to Variety, he gave a general age range he was looking to date in - however, he did say he was willing to "blur the lines" a bit.
Get to know all 22 'Golden Bachelor' ladies
Without further ado, the 22 women of The Golden Bachelor - and, yes, we put them in alphabetical order for convenience.
Anna
Anna is 61 years old, and is a retired nutritionist. She loves foraging for mushrooms, diving with sharks, and cooking in her spare time - in fact, she says she'd love to cook a meal for Gerry.
April
April is 65 years old, and is a therapist. She has dreams of writing a best-selling book, has a secret tattoo, and loves to spend time with her kids and grandkids. Oh, and she loves Taylor Swift!
Christina
Christina is a 73-year-old retired purchasing manager from California, and she's looking for love in what she calls her "go-go" years. In her spare time, she loves playing pickleball and listening to Paul McCartney.
Edith
Edith is 60 years old and is a retired realtor. She loves golfing, salsa dancing, and traveling, and she also loves to make hand-painted birthday cards!
Ellen
Ellen is a 71-year-old retired teacher and is ready to find love. She idolizes Michelle Obama, loves to dance, and hopes to one day go on an African safari - and is also extremely close with her two sons.
Faith
Faith is 60 years old, and still teaches in Washington state. She loves to sing, and is also a radio host in her spare time. She also loves to ride her horse, Liberty, through the mountains.
Jeanie
Jeanie is a 65-year-old retired project manager, and really looks up to women like Oprah, Dolly Parton, and Princess Diana, known for their philanthropic work. She also is a certified scuba diver and loves to walk her dog.
Joan
Joan, 60 years old, is a private school administrator, and is looking for love again after losing her husband to pancreatic cancer. Joan loves to go to historical museums, dancing after a few glasses of wine (so relatable), and loves cooking up delicious meals.
Kathy
Kathy is 70 years old and is a retired educational consultant. She is also an outdoorsy kind of gal, and loves to skii, hike, and kayak - and is "obsessed" with Christmas.
Leslie
Leslie is a 64-year-old fitness instructor, but was once a professional figure skater. She also loves to run (she's run 10 marathons!) and is looking for her running buddy for life.
Maria
Maria is a 60-year-old health and wellness director, and has three children in their 20s. She really wants to try paintballing, but in the meantime, loves playing tennis, pickleball, and board games.
Marina
Marina, 60-years-old, is an educator from Los Angeles, and has traveled to over 34 countries in her lifetime so far. She also loves taking spin classes, going on hikes, and has not one, not two, but THREE Master's degrees.
Nancy
Nancy is 60 years old and is a retired interior designer. She loves playing golf, walking her goldendoodle, Max, and watching college basketball - but also loves a good rom-com.
Natascha
Natascha, 60 years old, is from NYC, and is a Pro-Aging Coach and Midlife Speaker. She loves going to farmer's markets and taking strolls around Central Park, and she also really wishes bell bottom jeans would make a comeback.
Pamela
Pamela is a retired salon owner, and at 75 years old, is ready to say goodbye to her single days. She loves to barbecue in the backyard, and also loves to watch Judge Judy.
Patty
Recognize this lovely lady? If you're a seasoned Bachelor fan, you just might, seeing as she's Bachelor Matt James' 70-year-old mom. She is also a retired real estate agent, and in her spare time, loves to sail, and simply cannot start her day without a fresh cup of coffee.
Peggy
Peggy, 69 years old, is a dental hygienist who has dedicated her life to helping people. Outside of her work, she loves go-karting and hanging out with her dog. Oh, and wants to be best friends with JLo, but who can blame her on that?
Renee
Renee, a 67 year old former Chicago Honey Bear Cheerleader, is looking for love with Gerry. Aside from her cheerleading career, she has written two books, and loves to plant flowers and play with her cat.
Sandra
At 75 years old, Sandra loves to hang out with her daughters and go thrift shopping, and is also a huge football fan. She also is a retired executive assistant, and is very proud of her high credit score.
Susan
Susan, 66 years old, is a wedding officiant, and loves to eat leftovers. She also has dreams of hanging out with Kris Jenner and is obsessed with the Rolling Stones.
Sylvia
Sylvia, 64, is a public affairs consultant, but outside of her successful career, she loves to cook (especially Mexican food) and take walks outdoors around different LA neighborhoods.
Theresa
Theresa, 70, is a financial services professional, hailing from New Jersey. She loves to sing 70s rock while in the car, and also likes to play board games and read romance novels, and is ready to find love after loss.
Sign up to our free daily email for the latest royal and entertainment news, interesting opinion, expert advice on styling and beauty trends, and no-nonsense guides to the health and wellness questions you want answered.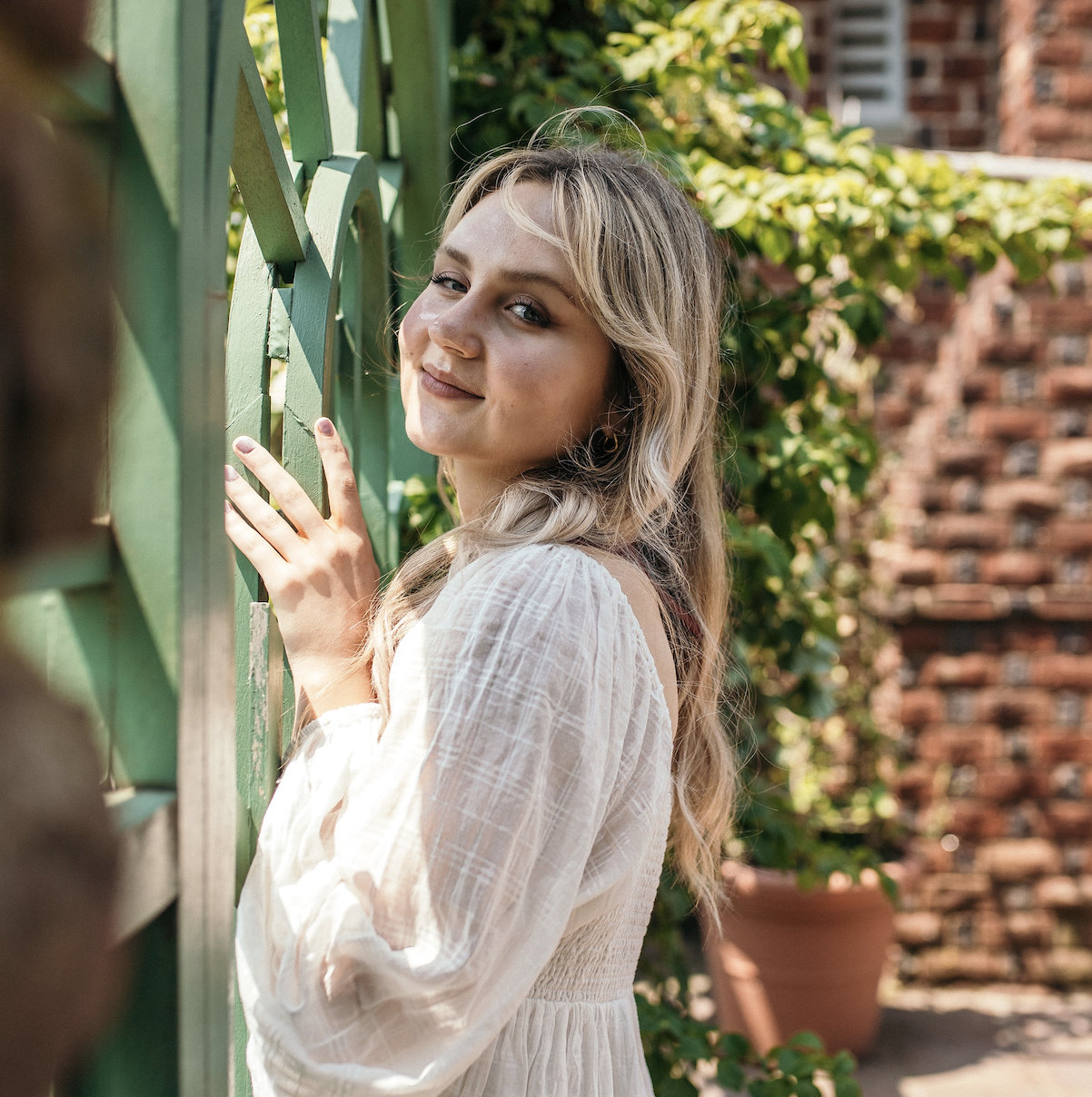 Madeline Merinuk is woman&home's US lifestyle news writer, covering celebrity, entertainment, fashion, and beauty news.

She graduated in 2021 with a B.A. in Journalism from Hofstra University, winning multiple student journalism awards, including a National Hearst Award, during her time there. After graduating, she worked at today.com, the digital site for the Today Show, where she wrote pop culture news and interviewed big-name personalities like Emily Ratajkowski, Haley Lu Richardson, Emma Corrin, and more.
Her personal interests, in no particular order, are: cheese, Joni Mitchell, reading, hot yoga, traveling, having multiple chapsticks in every handbag at all times, and dancing to ABBA songs as if she were in the Mamma Mia movies.