Couples who have been married for five years or more could be owed thousands by the government
You and your spouse could be eligible for hundreds of pounds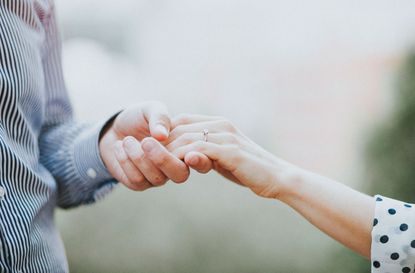 (Image credit: Getty)
Couples who have been married or in a civil partnership for five years or more could potentially be owed over £1000 from the government.
This is due to the Marriage Allowance, which means those who don't earn enough to pay tax can transfer up to 10 per cent of their £12,500 allowance to a tax-paying spouse or civil partner every year.
This could see those who qualify rake in hundreds of pounds.
Couples most likely to qualify are those who earn between £12,500 and £50,000 and have a partner that is unemployed or earn less than £12,500.
Transferring 10 per cent of the allowance to your tax-paying partner, £1,250, will reduce your tax for the year by £250.
READ MORE:Why marriage counselling might actually be beneficial for happy couples (opens in new tab)
The Mirror reports that couples who haven't claimed Marriage Allowance for the past five years can apply for a backdated refund.
Figures released by the taxman show a steady increase in couples claiming the Marriage Allowance since it was introduced in 2015.
In its first year, there were around 750,000 claimants gaining £345 million, while in 2018/19 there were to 1.78 million claimants, getting £485 million.
Sean McCann, financial planner at NFU Mutual, told The Mirror, "More and more people are capitalising on the Marriage Allowance but there will still be people out there unaware of this potential rebate that could be worth more than £1,000."
This follows news that overthe past ten years, there's been a decline in the number of women getting married in the UK.
According to new figures from the Office of National Statistics (ONS), 49.5 per cent of women were married in 2018, compared to 50.8 per cent in 2008.
But that doesn't mean women aren't getting married - in fact, more are getting married later in life according to a recent study.
This is higher than 2008's figure, which saw 50.3 per cent of older people getting married.