Decluttering expert Marie Kondo to showcase her expertise in new Netflix show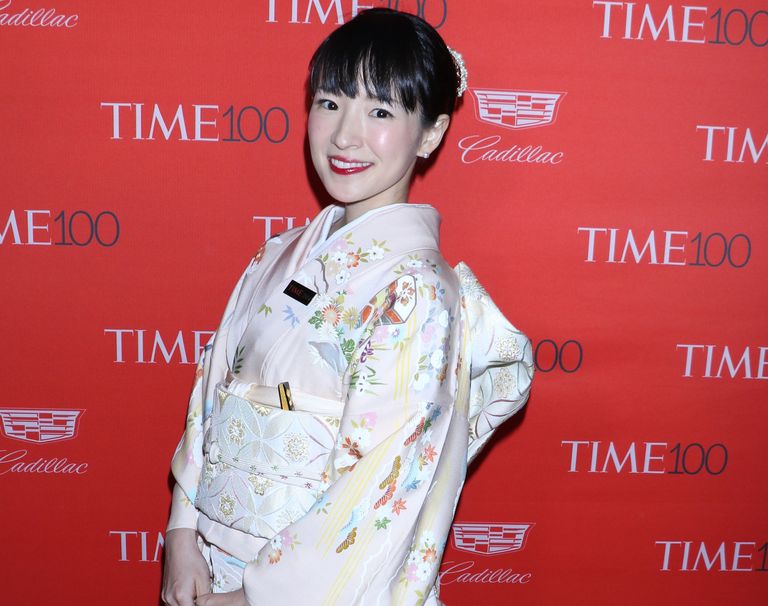 (Image credit: Greg Pace/REX/Shutterstock)
She's sold over eight million books on the subject, and now Marie Kondo will be sharing her love of tidying on TV.
Marie Kondo has become a global household name thanks to her love of organising. And with her book The Life Changing Magic of Tidying Up becoming a bestseller worldwide, there's no doubt she has helped a huge number of people get their homes in order over the years.
But now the decluttering expert - who lives by the mantra that if something doesn't bring you joy then it must go - will be changing the lives of clients forever as she helps them transform their homes.
The new eight-part TV show, Tidying Up with Marie Kondo, will feature a series of inspiring home makeovers as the tidying guru works her unbelievable magic. But this won't be a simple spring clean, we're talking about life-changing organisation that will see people go on personal journeys thanks to Marie's unique approach.
Marie, who is not only the producer but also the star of the show, revealed on her Instagram, 'My mission is to organise the world and spark joy in people's lives. Through this partnership with Netflix, I am excited to spread the 'KonMari Method' to as many people as possible.'
And with her mantra being 'a tidy house makes for a tidy mind' Marie has promised that once your home is clear, your priorities in your daily life will also become more apparent, leaving you generally happier and more confident.
Berman of Gail Berman Jackal Group, who's producing the series, told The Hollywood Reporter, "Marie has created an incredible global movement to inspire personal understanding through mindful organisation.
"We've seen individuals undergo astonishing and moving journeys simply by applying Marie's approach to their own homes, and we are delighted to work with her and Netflix to share her method."
The series will start on Netflix on 1 January 2019, so with the Christmas decorations coming down, what better time to start your own 'KonMari' approach at home and start the new year as you mean to go on?
We can't wait!