Lorraine Kelly Reveals The Big Life Change She's Planning For 2018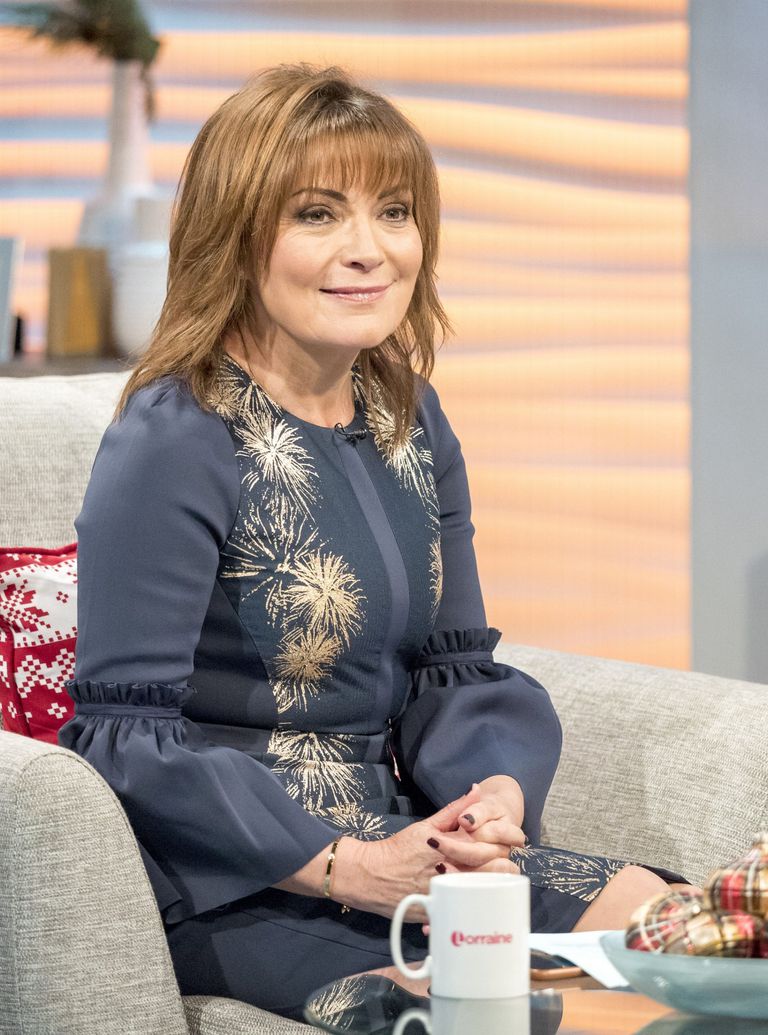 (Image credit: Shutterstock/Rex)
For Lorraine Kelly, the start of 2018 doesn't just mark a brand new year and, like most of us, a chance to up our fitness regime.
No, it seems the popular TV presenter has something a little more drastic in mind for her plans for the New Year, that'll see her change her whole life and current routine.
At the moment, Lorraine divides her time during the week between her London work hub, and her Dundee home, which she shares with husband of 25 years Steve Smith and daughter Rosie.
Lorraine spends her working week in the capital for all of her TV commitments, including her morning show, but commutes back up to Scotland for the weekends, before returning on the six-hour journey back on Monday morning to do it all over again.
And now, Lorraine has revealed that she's finally making the jump over to living in, or nearer, London, full-time, in order to spend more time with her husband of nearly three decades.
She admitted that the lengthy commute had worn her down over the years, meaning she'd like to be a bit closer to work.
Lorraine shared, "Steve and I want to be together a bit more but that's not to say we won't go home a lot as all our friends and family live up there."
The 58-year-old presenter currently owns a small flat near London's South Bank, where she lives for most of the week on her own.
"The flat is my little sanctuary because I'm always on my own here, but Dundee is truly home", she previously shared about her living arrangements.
"It isn't a big house we have there, but it has a lot of character and an amazing garden, which I certainly don't have here.
"London is just a wee den for me where I do all my work."
Lorraine has recently put her seven-bedroom Dundee home on the market for a whopping £825,000, ahead of her big move down to the capital.
The impressive residence contains a large courtyard, hot tub, and three bathrooms.
And it seems like as good a time as any to make the move from Scotland, as Lorraine has just finished up work on a new primetime BBC show, Wedding Day Winners, which she is currently promoting.
The programme, which sees two couples fight it out to win prizes for their wedding day and after, will be hosted by Lorraine and Rob Beckett.
However, she did admit that watching other happy brides and grooms hasn't actually made her want to renew her vows herself, 25 years after her own wedding day.
She confessed of her husband, "That poor walking saint has been putting up with me for almost 30 years. I don't think we'd renew vows. We might have a party."
Sounds like a plan to us Lorraine!