How Lorraine Kelly maintains her weight whilst on holiday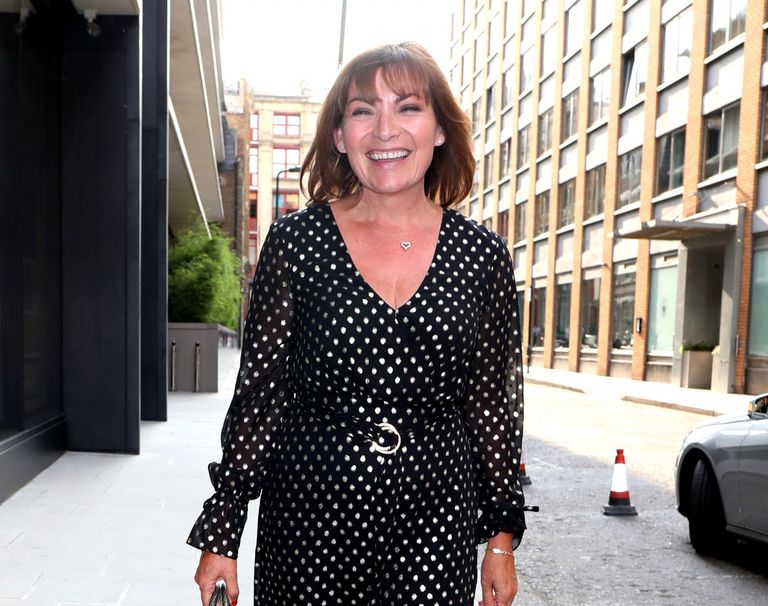 By Amy Hunt
Lorraine Kelly is currently enjoying her annual summer break from presenting her popular breakfast TV show.
And like most of us who get some time off work, she's escaped off on holiday, to the sunnier climes of Spain.
But, like the rest of us, it seems Lorraine is also conscious of piling on the pounds during her summer holiday - something that too much alcohol, ice cream, and days spent lounging by the beach can easily amount to.
On her Instagram, she revealed that she's taking steps to maintain her weight whilst on her break by attending her regular zumba class, with a new instructor.
She shared a sweaty, post-workout picture on her social media, alongside the caption, 'Great class today with Omar in sweltering Spanish heat! #happy #gettingfit #exercise #fit #wellness'.
Lorraine's followers were left floored by her dedication to her healthy lifestyle, with many praising her for continuing with it during a break.
One fan wrote, 'Love a good sweaty workout in the heat!! Well done 👍! Xx', while another agreed, writing, 'Lorraine, you're a fitness inspiration! 🤗💗'.
58-year-old Lorraine has been open about her fitness journey over the years, revealing that her dedication to her zumba classes, with her friend and fitness instructor Maxine Jones, has been key to helping her lose weight and keep it off.
It's thought that over the years, Lorraine has dropped two dress sizes from the classes, going from a size 14 to a size 10.
Chatting on This Morning a few years ago, she confessed, "I really look forward to my classes.
"It's great going to keep fit but mentally it also makes me feel better…
Lorraine also revealed that she doesn't follow a strict diet - but instead makes sure she simply eats sensible amounts of food.
She admitted, "I don't think (diets) work, it's all about portion control.
"My husband cooks for me and sometimes I ask 'how many people are coming round?' Portion control and not snacking so much are important, as well as being sensible."