Loose Women stars share their post-labour pictures after Duchess gives birth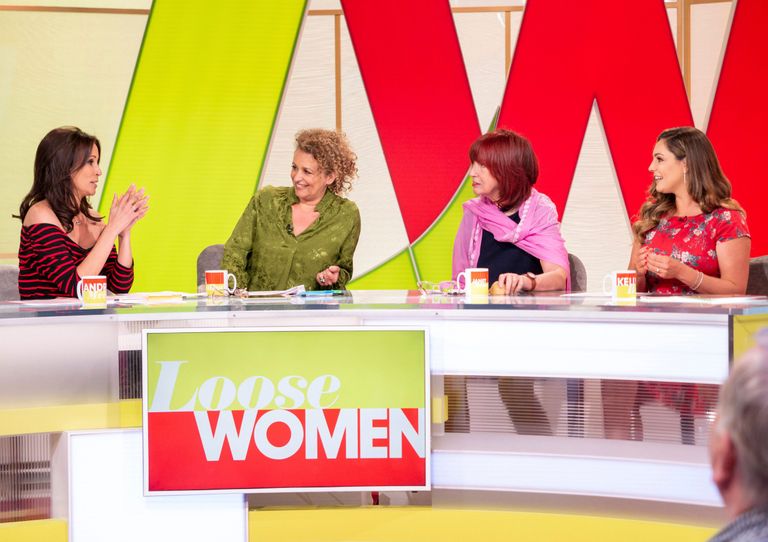 The Duchess of Cambridge wowed onlookers across the globe on Monday, as she stepped out of St. Mary's hospital just hours after giving birth looking polished to perfection.
On Tuesday's Loose Women, the panellists praised the royal for appearing so put-together so soon after childbirth. The Duchess's glam squad were on hand to get Catherine ready for the photo-call that would reveal her baby boy to the world.
And in the spirit of sharing, the show's panellists, including Nadia Sawalha and Andrea McLean, decided to share their first moments with their little ones.
First up to share her photo was Nadia Sawalha - who has welcomed two girls, Maddy, and Kiki.
The 53-year-old joked, "Janet is literally going to throw up." However, her fellow co-hosts were quick to reassure the mum-of-two, saying that her candid photo was "beautiful".
They went on to share heart-warming images of their fellow panellists including Anne Diamond, Linda Robson, and Saira Khan, after they too had given birth to their babies.
Finally, the Loose Women ladies showed a picture of Stacey Solomon after giving birth to her eldest son Freddie, at 17 years old. Looking at the image, Janet Street-Porter joked, "She looks like she's had enough!".
Some of the show's stars also went on to share their sympathy for Catherine, for having to appear out in public so soon after going through labour.
Nadia Sawalha said, "That poor woman. She wants nothing more than a rubber ring and to be lying around doing nothing.
"And somebody's had to come and make her up and do her hair, and make every other mother who's just had a baby feel like, meh."
Andrea McLean and Janet Street-Porter however praised the Duchess after her appearance on the Lindo Wing steps. Andrea said, "She looked amazing. She was upright, smiling."
While Janet agreed, "Fair play - she looked really good."
But despite the controversy around the Duchess' post-birth appearance, Kelly Brook maintained that it was simply nice to have a positive story out in the world.
She said, "It's nice to have some good news. There's so much doom and gloom, it's just nice to have a nice news story."
It's expected that there will be more news to come too, as many have predicted that Kensington Palace will announce the name of the new Prince very soon.
Some royal commentators have suggested that if it is not revealed today, it will be tomorrow.
So keep your eyes and ears peeled for the next exciting announcement...