Lisa Faulkner looks almost unrecognisable in old photo from her early acting days
One fan even compared her to Kim Kardashian!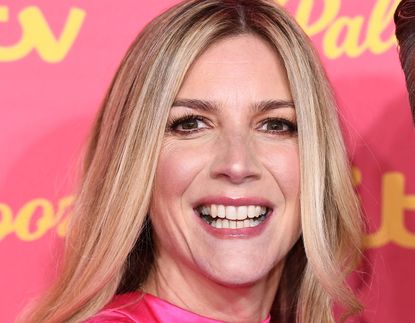 (Image credit: Getty)
Lisa Faulkner took fans by surprise when she shared an old photo from her younger years.
Taking to Instagram to share the snap shot from when she was a young actress, the telly star who is well known for her relationship with MasterChef's John Torode, joined in with a social media trend.
Calling for the world of theatre and arts to be saved amid the coronavirus crisis, Lisa treated her fans to a look at her as a brunette while starring in drama, Dangerfield.
READ MORE:Lisa Faulkner stuns fans with the perfect summer outfit – here's where you can buy her stylish look (opens in new tab)
'To all professionals in the film, television, theatre,entertainment, and arts world, join the challenge to post a photo of you in your job. Just a picture, no description. The goal is to flood social media with our profession. Copy the text and post a pic. #SaveTheArts,' she wrote beside the nostalgic image.
'Beautiful 😍 You Have Changed 💕,' one fan wrote in the comment section, while another praised Lisa's acting skills, 'I'm currently watching reruns of Dangerfield with you in @lisafaulknercooks , I always loved that series.'
One commenter even compared Lisa to global famous influencer and reality star, Kim Kardashian, writing, 'Gosh ... you look just like Kim Kardashian ... WoW 😮 💕.'
Lisa and her hubby John have been keeping their fans and followers upbeat throughout lockdown with their regular cooking tutorial videos on their Instagram pages.
The lovable duo are currently busy with the production of their upcoming TV venture.
John and Lisa's Weekend Kitchen is currently in the works and being filmed with social distancing in mind.
Lisa shared a gorgeous photo of herself on set recently and lots of her loyal fans were left swooning over her outfit.
In the pic, the glam foodie can be seen sporting a pair of black denim dungarees with pretty scalloped edge detailing.
She teamed the comfy piece with a pretty white T-shirt and a pair of fresh white trainers – and her followers loved the look.