Loose Women's Linda Robson calls on Theresa May for stricter knife control restrictions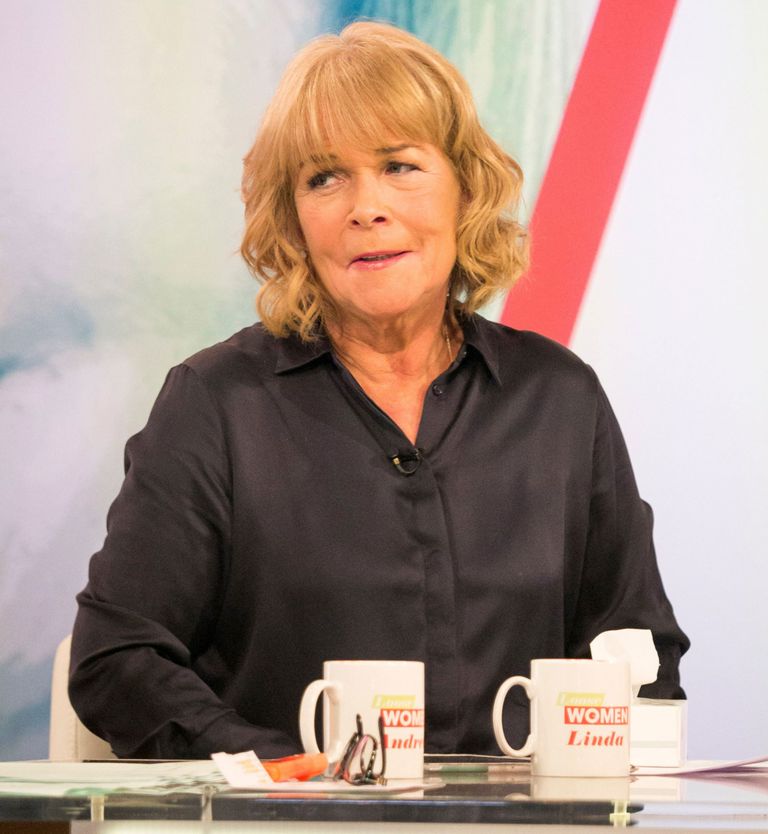 By Amy Hunt
10 years on from the tragic death of Ben Kinsella, presenter Linda Robson has urged Theresa May to crack down on knife crime across the country.
16-year-old Ben was killed from multiple stab wounds in London back in 2008 in what is thought to be an unprovoked attack.
Loose Women star Linda's son, Louis, was actually the one who comforted Ben after the incident - so it's a memory that's very clear in her mind.
Now, the presenter has called on PM Theresa May for far stricter controls on knife crime, after stabbing incidents around the country continue to rise.
She told the Mirror, "What would I say to Theresa May? That even more needs to be done.
"It seems to me that nowadays, as young kids head out the door at night, they're not just picking up their telephones and their car keys; they're picking up their telephones, their car keys and then their knives. It's really scary that America is now safer than England."
Linda's comments come as it was revealed that London has seen more stabbing incidents that New York for the first time in history. The capital has seen a total of 51 fatal incidents so far in 2018 alone.
(Ben Kinsella)
And while Linda, 60, has acknowledged that some changes have been made, including lifting restrictions on stop and search powers, she stated her belief that more needs to be done.
She said, "Knives should be banned everywhere, not just at colleges. We need metal detectors on all public transport."
Linda explained that she reckons knife crime lessons should also be taught in schools.
MORE: The Queen shares heartfelt message following devastating fatal crash
She continued, saying, "We need more policing and zero tolerance. It should be jail if you're caught with a knife. Chances are, if you're taking it out with you, you're going to hurt someone, if not kill them.
"And never mind woodwork classes, lessons on knife crime should be in all secondary schools."
Mum-of-three Linda also confessed that the memories of that night will likely never leave her. She also admitted that her husband Mark, who was first to arrive at the scene, to see Louis attempting to stem the flow of Ben's blood, is haunted by 'what-ifs'.
She said, "That night was probably the biggest shock I've ever had.
"There was no rhyme nor reason for it. He was a student, a perfect son. I remember it like it was yesterday. I was home and I got a call from Mark.
"He'd found Louis on the floor with Ben in his arms. It was unbelievable. My husband always says, 'If we'd got there earlier...' But you can spend your whole life saying 'if only'."
Linda also confessed that Louis, now 25, has struggled with the memories of the murder his whole life.
"It's something we don't talk about. And whenever it's on TV we change the channels because he [Louis] did really struggle."
Ben's sister, Brooke Kinsella, also continues to be a tireless anti-knife campaigner. It's thought that she may also be working on a knife crime storyline alongside Eastenders, in an attempt to reduce knife crime incidents.