'It's not nice': Loose Women star reveals that she self-harms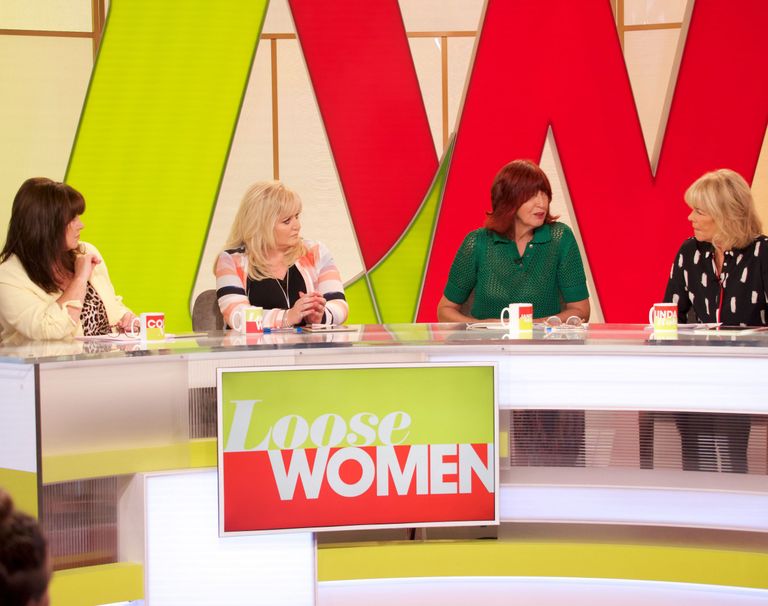 By Amy Hunt
Loose Women star Linda Nolan candidly confessed on the show yesterday that she began self-harming after losing her husband Brian to cancer in 2007.
The 59-year-old presenter and her fellow panellists were discussing the prevelance of self-harm amongst young girls at the moment.
And it was then that Linda decided to open up about her own battle with self-harming, confessing that it started after her husband died of cancer.
She admitted, "I self harm. I bite my hand or I rub my skin until it bleeds. I started once my husband died in 2007."
Linda went on to share that the pain of self-harming would take away from the pain she felt in her heart. She said, 'The pain there took away the pain in here", pointing to her chest.
The Loose Women panellist, who is currently battling cancer herself, also admitted that she still does it from time to time, as a habit.
"And it made me feel better. I still do it sometimes, but I don't even know I'm doing it. It's not a nice thing to do."
Continuing to explain her reasons, she said, "People will say you're doing it for attention or whatever. It's pain, but its a different kind of pain. Heartache is pain you don't think you can survive."
Fans online praised Linda for bravely speaking out about her self-harming, with one writing, 'Thank you Linda for being so brave', while another said, 'Sending Linda and everyone else buckets of love. Xxxx'
Linda also marked a poignant anniversary on the show yesterday (Wednesday), explaining that it was hers and Brian's wedding anniversary. But she also shared that she was feeling more able to cope with her grief, after attending therapy sessions recently.
She told the audience, "It's my wedding anniversary today, we would have been married 37 years. But there was time I wouldn't have been able to say that without getting upset."
Linda Robson also revealed that she has had her own experiences with self-harming in the past. She confessed that her son Louis is currently battling depression - but that using a 'tough love' approach on him means he is finally seeking help for his issues.
She said, "Eventually we got him to see someone, and they took him away to a retreat for a few days.
"He's been doing amazing since then. It's about finding the right person to help."
If you are struggling with self-harm or mental health issues, you can visit the mental health charity Mind website here, for ways to seek help.
Or, if you feel you need urgent help, you can call the Mind infoline at 0300 123 3393.