Lidl invites customers to dine in the dark for first ever dining experience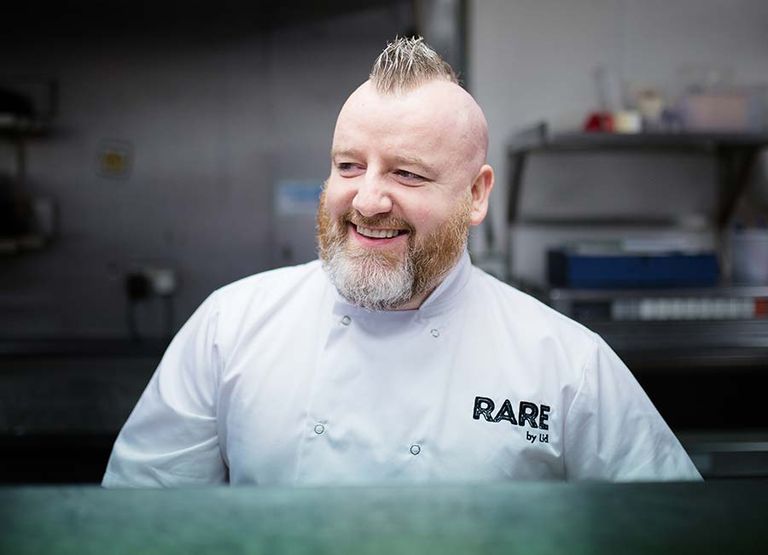 New dining experience, RARE by Lidl, is coming to Dublin in April.
Lidl may not be the first place you think of when you think of fine dining, but chef Gary O'Hanlon is determined to help them reinvent themselves with a new restaurant in Dublin – where guests eat their meals in complete darkness.
Dining in the dark is an eating trend utilised by fine dining spot Dans Le Noir restaurant in Clerkenwell Green, East London. Eating in total darkness is thought to help bring out flavours in dishes and create the idea of eating as a sensory experience.
This new pop-up restaurant, called RARE by Lidl, is based in the centre of Dublin, serving its visitors meals "with Lidl's Bord Bia Quality Assured Irish beef at the heart of each dish", making use of exclusively Lidl ingredients.
The eating experience is in a completely dark dining room from the very start, with servers using night vision goggles to see guests to their tables. There are three courses to the culinary experience, designed and cooked onsite by O'Hanlon himself. An event for over-18s only, the exact dishes themselves will be revealed by the chef on the day once the meal has been finished.
Whether the thought of dining in complete darkness excites, intrigues or terrifies you, you can't deny that it's for a worthwhile cause. The three-day, booking-only event is in aid of Lidl Ireland's charity partner Jigsaw, the National Centre for Youth Mental Health in Ireland.
If you are interested in trying out such a place, it's best to be quick as it only takes place for two sessions on three days each, from 25-27 April – There's a waiting list at the moment, but tables for two or four are available for €15 at https://ti.to/lidl/-rare
Interested to see what Lidl has to offer in terms of a fine dining experience? Then look no further than RARE by Lidl.