Kirstie Allsopp admits Instagram makes her feel 'sad' and 'inadequate'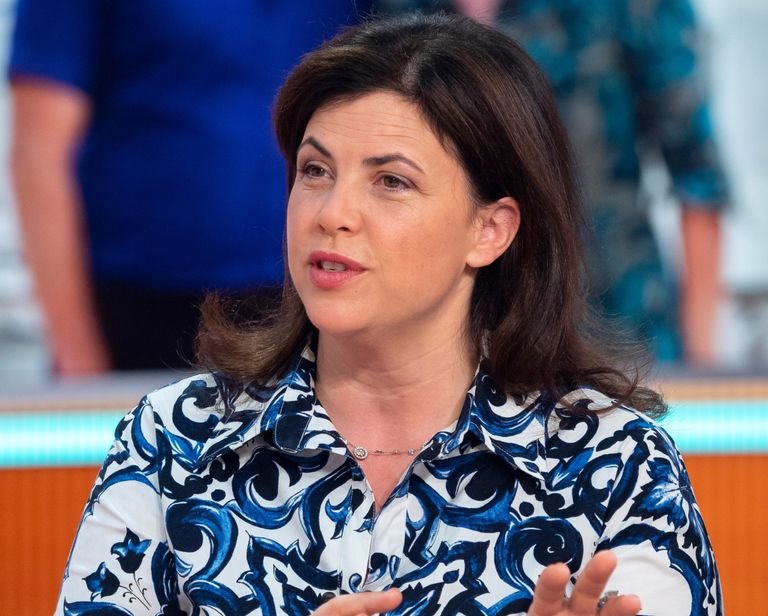 By Amy Hunt
Location, Location, Location star Kirstie Allsopp confessed that social media often leaves her feeling 'sad' and 'inadequate', following a debate about the impact of it on young children's mental health.
Responding to an article discussing the rise in suicide in young people, Kirstie confessed that despite considering herself 'pretty successful', Instagram in particular often leaves her feeling down.
She admitted, 'Instagram makes me feel sad, inadequate, or left out more often than it cheers me up and I'm a pretty successful adult, so how much worse is it for kids?'
Then, likely referencing her own young sons, she said, 'It's so hard to hold out against a 12 year old longing for a smart phone, but I'm sticking with it.'
Property expert Kirstie continued to discuss the darker side of technology with her 403,000 followers, stating that in her opinion, giving young kids a smartphone could give them an unconsenting avenue into the world of online pornography.
She wrote, 'Leaving a kid in a room with a smart phone is like taking them to a sex shop in Soho and saying take your pic.'
Many of Kirstie's followers took issue with her statements, saying that they worried their child would feel left out without the latest bit of tech.
In one of many messages, she responded, 'Also on the "kids will get bullied if..." argument, that applies to almost anything, we can't teach our kids that the only way to avoid being bullied is to conform to every trend.'
The Love It Or List It host has long been vocal about her wariness over allowing her sons, Oscar and Bay, access to the internet and different devices.
In fact, last year she confessed to smashing her son's iPad, after they continued to play video games outside of the time she'd allowed for it.
However, the act sparked backlash, with many questioning whether it was an appropriate response from Kirstie.