Killing Eve series two start date revealed - at last!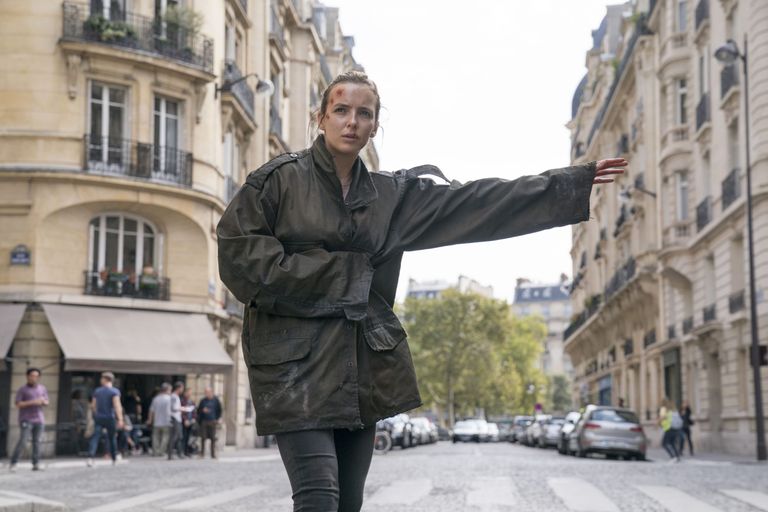 The hugely anticipated second series of Killing Eve will kick off on BBC1 on Saturday 8th June at 9.15pm, it's been revealed.
And, after the first episode is shown, Killing Eve nuts can instantly get stuck into the entire eight-part series on BBCiPlayer.
Fans have been desperate to know what happens next ever since Eve (played by Sandra Oh) stabbed Villanelle (Jodie Comer) in the final moments of the first series, which was one of the BBC's biggest hits of last year.
The second series has already aired in the States, but now it's at last coming to our screens.
The opening episode of series two, called How to Dispose Of a Body?, picks up just 30 seconds after the fateful moment when Eve plunged a blade into a stunned Villanelle.
We meet Eve, who's gone rogue from her British secret agent job, again in Villanelle's flat with nothing but the knife and an increasing sense of dread.
Meanwhile, a badly wounded Villanelle has gone on the run again and takes a decision to head to London…
Talking about the greatest challenge of making a second series, Sandra Oh told Entertainment Weekly: "For me, it's the How do you keep the storytelling of the impossible romance? How do you move from a cat and mouse to a cat and cat?
MORE: Lisa Faulkner and John Torode 'thrilled' to announce exciting news
"Like cats playing with each other. And how you move [from] the expectation of it into the truth of the characters? It's like, how do they be together? Or not. How do they be separate. I think that has definitely been a creative challenge."
Fleabag star Phoebe Waller-Bridge adapted the first series and executive produced the second, with Call the Midwife star Emerald Fennell taking over lead writing duties.
Expect more fabulous locations in series two, with filming having taken place all across Europe.
It's already been revealed that a third series of Killing Eve is on the way. So there's lots more Eve and Vilanelle fun to come!