Kate Garraway explains that there are times she 'can't bear' to look around house she shares with husband Derek as his coronavirus battle continues
He has been in hospital since March.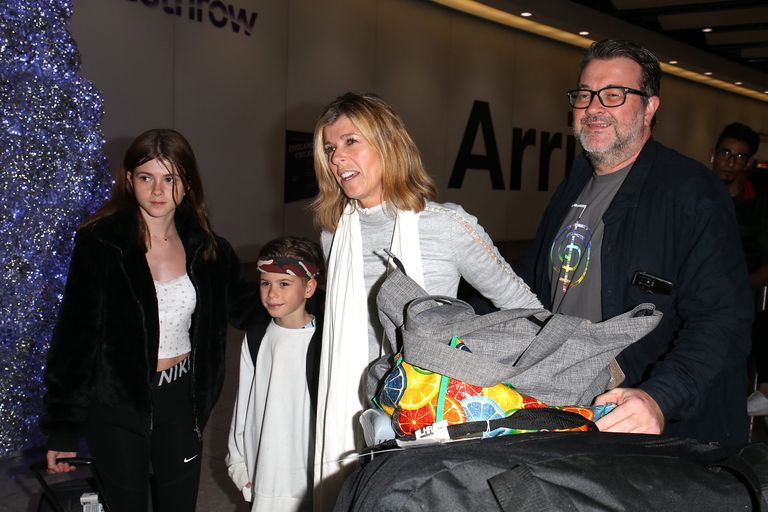 (Image credit: Getty Images)
By Amy Hunt
Kate Garraway has given an honest and heartbreaking interview sharing the impact of her husband Derek's fight with coronavirus on her and her family.
The presenter's husband, a former lobbyist and psychotherapist, has been in hospital since March after being diagnosed with Covid-19.
Appearing on Good Morning Britain on Friday, Kate explained that while Derek now no longer has coronavirus, he is dealing with some serious health complications as a result.
And in a new interview with The Sun, Kate has opened up about the impact of Derek's hospitalisation on her and their children - Darcey, 14, and William, 10.
She explained, "Derek is such an amazing dad, he's brilliant with the kids, and that's one of the reasons why this is so hard. It just doesn't feel right without him.
"One of the things that makes it so sad is that I know he would have loved this, our time together in lockdown, he was never happier than being in this house, just the four of us."
Kate also told the publication that their son William has even built a fort next to his dad's side of the bed, and now sleeps there at night.
The TV host went on to admit that without her husband, it is even difficult at times to look around her own home.
In the heartbreaking confession, she said, "There are times when I can't bear to look around this house. It's full of things he's chosen, he's trapped at the moment, in a line between living and the uncertainty of recovery, and we're trapped with that uncertainty as well."
She also explained that there is a sun lounger in their garden that is earmarked for her husband.
"No one is allowed to sit in that," Kate said. "It's Derek's. He sits there when it's sunny and says, 'It's so lovely here — who needs posh Tuscany?'"
Our thoughts are with Kate and her entire family during this incredibly difficult time.