'They said he's not going to make it' Kate Garraway gives another heartbreaking update about husband Derek's coronavirus battle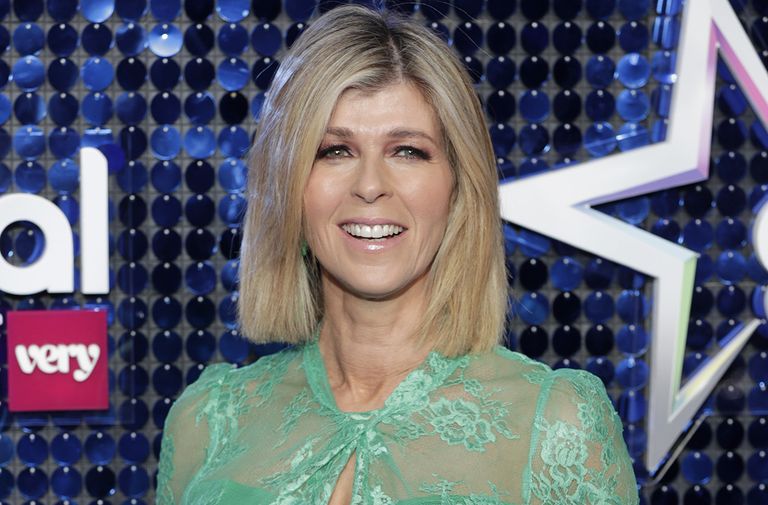 (Image credit: Getty)
Kate Garraway opened up on her husband's condition in a candid interview as she appeared on Good Morning Britain.
The ITV presenter, who actually works on the morning news but has now been away for a hundred days due to her husband's health, opened up in an emotional chat with hosts Piers Morgan and Susanna Reid.
Speaking about her husband Derek Draper, who was put into a medically-induced coma after suffering complications following a battle with coronavirus, Kate admitted that he has been close to losing his life throughout the last few months.
"The doctors do keep saying it is a miracle he's still alive," revealed Kate.
Explaining the extent of Derek's illness, Kate revealed that even medical experts have been astounded at his condition, continuing, "I was speaking to somebody yesterday, a doctor that's treated him in two of the hospitals he's been in and said, 'he is sick as anyone I've ever seen in 35 years of medicine, nevermind COVID'".
"Six times they've said he's not going to make it," she candidly admitted.
"The problem is, is that it's a new disease which nobody knows – there is no data," Kate went on to explain.
"So, what they can say to me is, 'it's great that he's here, it's great that there are some flickers of hope'".
Giving an update on his current condition, Kate continued, "So his lungs are starting to recover a little bit, his kidneys are doing better.
"His liver's doing better," she told Piers and Susanna. "But they don't know how much better he can get, and there's just nothing to compare it to."
Kate revealed that Derek was rushed to the hospital at the end of March after she phoned fellow ITV star and medical expert Dr Hilary Jones, who raised the red flag at Derek's symptoms and urged her to call an ambulance immediately.
Although Derek is now coronavirus free, he continues to fight for his life after suffering from post-viral effects that impacted his lungs before weakening different organs in his body.
The ITV star revealed that she will be back on screens from next Monday alongside co-host Ben Shephard, after doctors told her it was time to start moving on with her life.
The presenting duo will be replacing regular hosts Piers Morgan and Susanna Reid, who revealed earlier this week that they will be taking a long summer break before returning in September.
Our thoughts are with Kate and her family during this difficult time ❤️