How Absolutely Fabulous! VERY exciting news for Joanna Lumley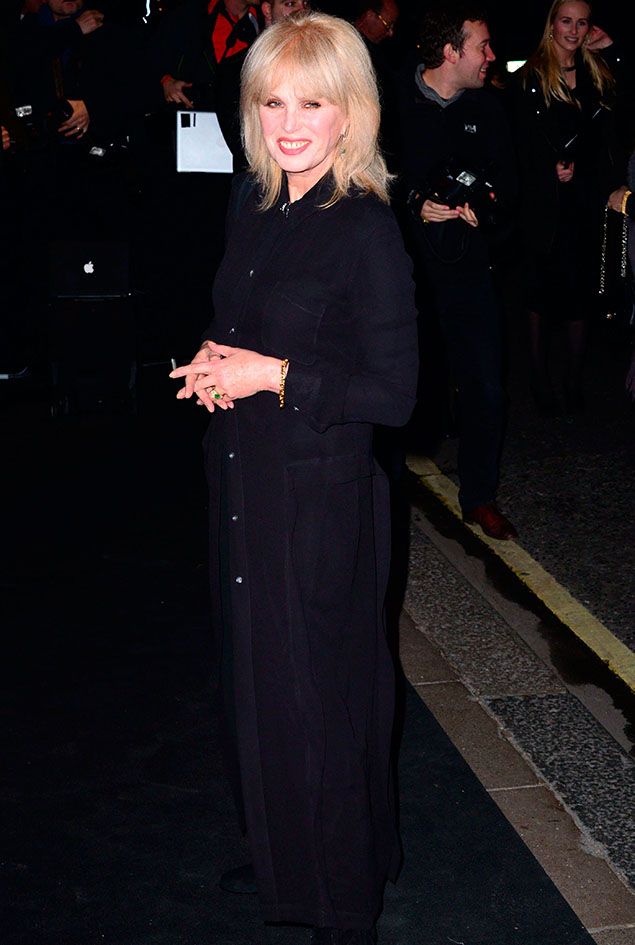 (Image credit: Rex Features)
Our favourite Ab Fab star Joanna Lumley is gearing up for a totally fabulous tour that's going to be as much about her audiences as it is her.
"It's utterly thrilling to start planning the stories I can tell, and the rapture and gratitude with which I shall greet the audiences," she said. "I may have to be dragged off with a hook at the end of each show!
"The thought of this tour next year, travelling across the British Isles and Ireland, has completely taken over my waking hours. Nothing like this has come my way before. Oh, people! This is especially for you from me, with masses of love. I think it will be fabulous."
The award-winning actress, best known for playing champagne-quaffing Patsy with Jennifer Saunders, has become a national treasure since she first came to our screens in the sixties. After working as a model, Lumley starred as high-kicking action girl Purdey in The New Avengers, before taking on film roles in The Pink Panther and the epic Shirley Valentine.
But it was her role as Patsy that saw her regarded as one of the greatest female comic performers ever, earning her a stream of awards, including several BAFTAs. Since Absolutely Fabulous, Lumley has cemented her role as one of the UK's most-lovedand respected actresses. She is rarely off UK TV screens and has also built a successful film career as a character and voice-over actress. Most recently she starred alongside Leonardo DiCaprio in The Wolf on Wall Street.
Outside of acting, Lumley is a passionate campaigner for charities. She helped to secure the rights of Gurkhas to settle in the UK and is also a patron of charities such as Trust in Children and Tree Aid, which fights poverty in Africa.
The 30-date tour will focus on Lumley's adventures through 40 years in showbiz, where audiences will be treated to some never-heard-before stories. She will be joined on stage by her friend and producer Clive Tulloh, who will put questions from the audience to her.
The 'It's All About Me' tour kicks off in Belfast on 5 October next year and concludes in Aylesbury on 10 November. Tickets are selling out fast. Get yours here.