'I usually have one for breakfast': James Martin reveals his biggest vice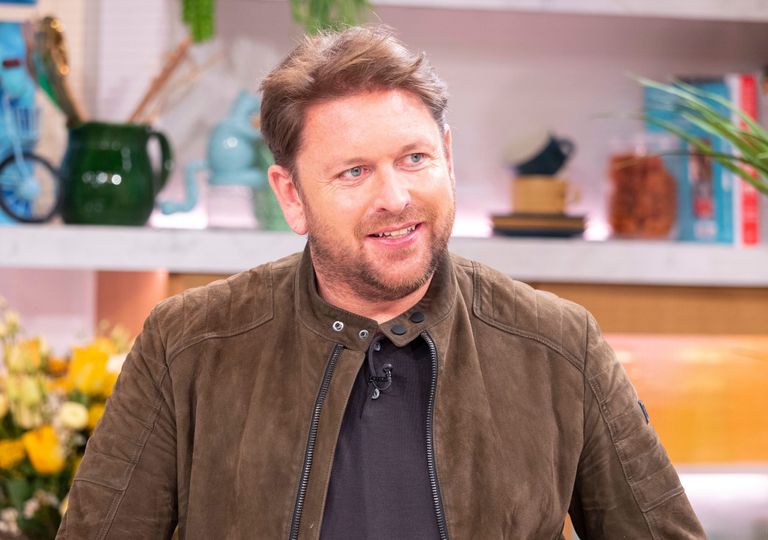 By Amy Hunt
James Martin is always whipping up a whole host of impressive dishes - from delicious dinners to tasty treats.
But that doesn't mean that the TV chef always has time - or wants - to make up a dish from scratch for every single meal of the day.
In fact, in a recent interview with GQ, James admitted that he actually relies on a rather unhealthy mix for breakfast - confessing that Red Bull is his main diet-related vice.
MORE:See inside James Martin's amazing Hampshire country home - which is on sale now!
He confessed, "Red Bull is my vice, really. I usually have one for breakfast - just a can of Red Bull and a Twix and I'm sorted until about six o'clock!"
It's thought that energy drinks, including Red Bull, can contain up to 14 teaspoons of sugar. Normally, health officials recommend high-protein, or high-fibre foods for your morning meal, setting you up well for the rest of the day.
And it seems that despite his morning vice, James has been making more of an effort to slim down recently.
In an interview with the Daily Mail last year, he revealed that he'd actual shed about a stone, after catching himself on a high-res TV.
He said, "I've lost a stone-ish. I just think it's a lifestyle thing and also looking at yourself on TV.
"I don't really watch the programmes that I do because you get critical of yourself. You kind of watch and go, "Oh God there's a bit of a chin happening there,
"And everybody's TVs are bigger now. Before you used to watch TV on a small one and now they're massive."
We reckon the popular chef looks great.