This Loose Women Star Is Expecting A Baby!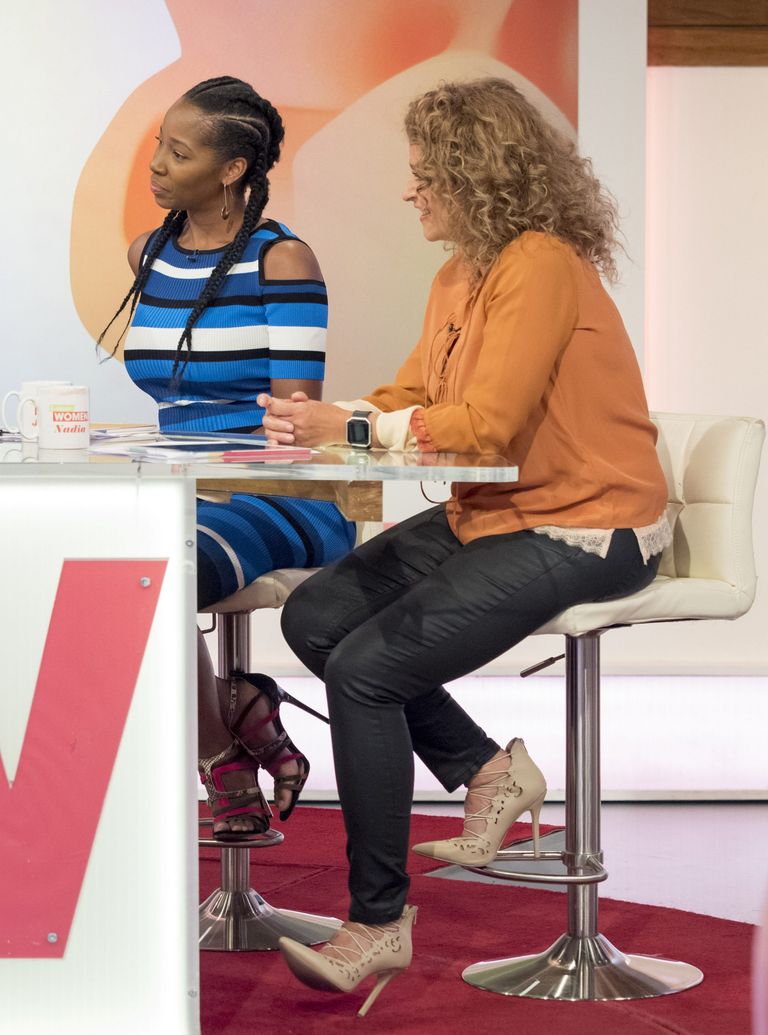 (Image credit: Shutterstock/Rex)
By Amy Hunt
The panellists on Loose Women undoubtedly have some of the most hectic and busy lives of many people on our TV screens.
The likes of Ruth Langsford, Nadia Sawalha and Andrea McLean appear to be on the go non-stop, and always appear to be celebrating exciting news or getting together to commiserate a difficult time in someone's life.
But this time around, the Loose ladies will be celebrating some very happy news, as one of the former panellists on the show has announced some very exciting baby news.
Jamelia, who joined the show in November 2013, has revealed to fans that she is expecting her third baby with her husband.
The singer posted a picture of her along with her growing baby bump on Facebook, alongside the caption, "When your Husband gives you the best wedding present EVER."
The star then took to Instagram to repost the picture, with a caption that suggests her original announcement post was deleted.
She explained, "👶🏾 Had to repost...someone out there didn't want to celebrate with us 😳🙈🙄 #GotHacked #BadmindSmaddyDeletedThePic #🙄"
[instagram]
Fans rushed to congratulate Jamelia on her impending arrival, with one writing "Congratulations you look gorgeous.", while another said "Aw congrats!! - lovely photo".
This will be Jamelia's third child - she welcomed 16-year-old Teja back in March 2001, with her ex-boyfriend, and 10-year-old daughter Tiani.
[instagram]
Her fellow Loose Women stars haven't yet congratulated Jamelia on the news publically.
The singer hasn't appeared on Loose Women for some time now, despite admitting in March of this year that she hadn't been formally dropped from the programme, despite reports suggesting the news in October 2016.
However, she also admitted that it's now unlikely that she'll appear on the show again.
She explained, "I haven't been formally sacked by Loose Women, as other people have been in the past, so I technically still have a job with them.
"But I haven't been on the show since those reports, so people will make of it what they will.
Jamelia continued, "The show is going in a different direction at the moment and I don't seem to be a part of that narrative.
"I am realistic, I doubt I'll be going back. But it's OK, as I'm very excited about launching my own YouTube channel."