Everything You Need To Know About Harlots, The New, Raunchier Downton Abbey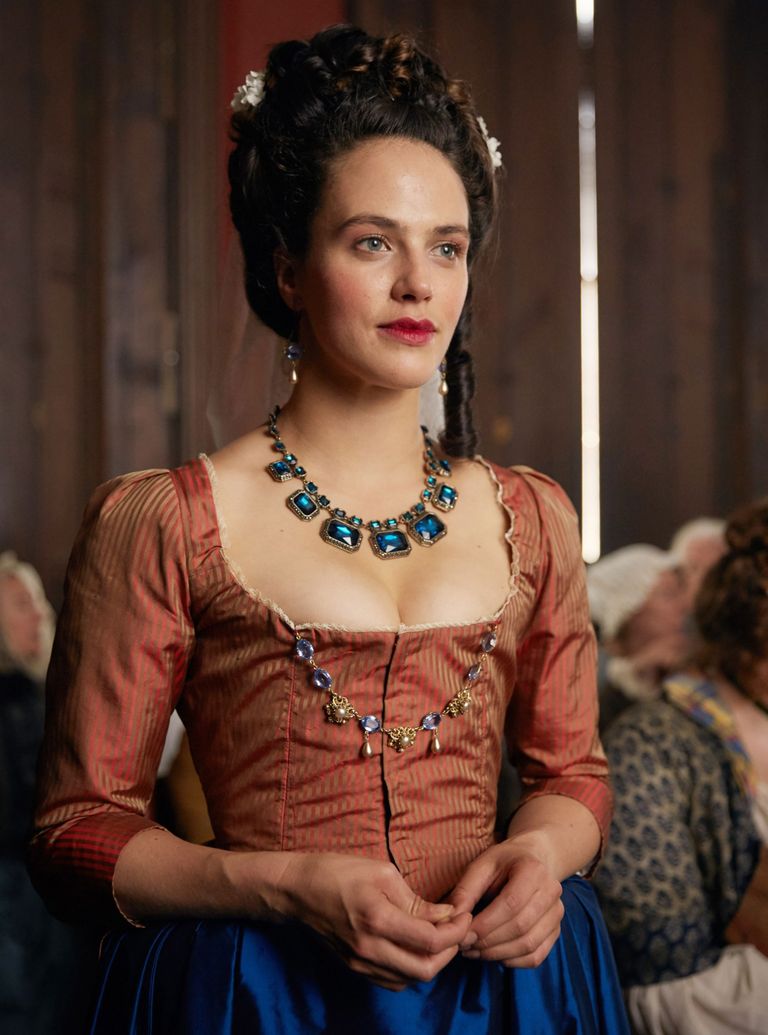 Get ready - there's a new TV show set to hit your screens very soon, and it's so far been likened to Downton Abbey - but raunchier.
Jessica Brown-Findlay, who rose to fame as Lady Sybil Crawley in Downton, makes a return to period drama in this ITV series, called Harlots. Although this one promises to be far more steamy than the former popular historical drama.
The eight-part drama will focus on the sex trade in London in 1763, which was incredibly lucrative in 18th century England. At the time, 'ladies of the night' were ever-popular, and were said to 'swarm' the streets of London, according to a historian, Dan Cruickshank.
Jessica Brown-Findlay stars in the show as the fierce, strong and independent high-class courtesan Charlotte Wells. Samantha Morton is also taking part in the production, and will play Charlotte's mother, Margaret Wells. Lesley Manville will also appear, portraying a rival figure, Lydia Quigley.
Harlots will centre on the rivalry between Margaret and Lydia, who each run brothels in the city, and are competing for the business.
And although it may sound seedy, there is real, accurate historical truth to the programme. Back in the 1700's, prostitution was not illegal, and historians even maintain that there might have been around 50,000 prostitutes working around the UK.
It's also been inspired by something called 'Harris' List Of Covent Garden Ladies', which was essentially a directory of prostitutes. And, at the time it was pretty much a best-seller, having sold around 250,000 copies - an impressive figure in a population of 1 million people.
But the producers of the show insist that it won't be a seedy production, but more an honest portrayal of the murky world of prostitution through the eyes of the women. Producer AlisonOwen has said, "It's traditionally a story that has been done through the male gaze and has all been very titillating. What we wanted to do was inhabit the lives of the women."
And it seems the show really will be female focused - as the entire team of directors, producers, and writers, are all women.
Harlots will air on ITV Encore, beginning on Monday 27th March at 9pm.