How to watch The Girl Who Escaped in the UK
Lifetime movie The Girl Who Escaped tells the true story of Kara Robinson's abduction by a serial killer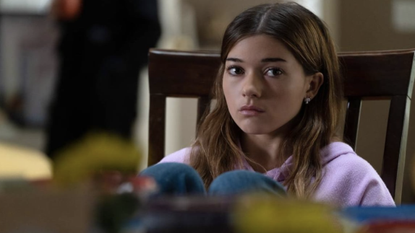 (Image credit: Lifetime)
True crime aficionados can't stop talking about The Girl Who Escaped, the new Lifetime drama that premiered in the United States earlier this week.
Starring Katie Douglas as Kara Robinson, the film tells the real-life tale of the 15-year-old girl who was abducted by a serial killer in South Carolina and eventually helped authorities actually nab the criminal.
This isn't the first time that the network is exploring the chilling story. In fact, back in 2019, Kara joined five other survivors in a 90-minute Lifetime special called Smart Justice: The Jayme Closs Case. Throughout the program, the participants lent their support to Jayme, a teen from Wisconsin that escaped her captor that year.
What is The Girl Who Escaped about?
The Girl Who Escaped is the TV adaptation of the horrific story that Kara Robinson lived through years ago.
As extensively documented by police records and her own retelling of the tale, Kara, now 36 years old, was only 15 on June 24, 2002, the day she was abducted.
On that day in the afternoon, Kara was watering some plants while hanging out in the front yard of her friend's house in West Columbia, South Carolina.
Suddenly, a man in his late 30s pulled into the driveway with his car and came out of the vehicle wearing a baseball hat, jeans and a button-down shirt. He told Kara that he was there to distribute some pamphlets.
Two decades after the episode, Kara opened up about it to PEOPLE (opens in new tab), specifically recalling the mysterious man asking her if her parents were home.
"I said, 'Well, this isn't my house. This is my friend's house," the victim recounted to the outlet. "And he said, 'Okay, well what about her parents? Are her parents home?' And I said, 'No, her mom's not home right now.'"
The man, who we now know was serial killer Richard Evonitz, then approached Kara to supposedly leave the pamphlets with her but instead pulled out a gun, pressed it to her neck and forcibly pushed her into a storage bin in the back seat of his car.
PEOPLE reports that Kara immediately started memorizing details about the horrible incident, including the music that Richard was listening to in the car, the brand of cigarettes he was smoking, the turns he made and "the serial number on the inside of the plastic container that he had forced her to kneel inside."
After arriving at his apartment, where he lived with a bunch of small animals, Richard handcuffed his victim and put a gag in her mouth before assaulting her for 18 hours straight.
Talking to PEOPLE 20 years after the horrific ordeal, Kara remembered trying to control her emotions and gain her captor's trust in an effort to save her life.
"She was just putting him at ease and making him feel comfortable, gaining his trust. And that's what police negotiators do," sheriff Leon Lott of Richland County, South Carolina, said to PEOPLE. "She controlled her emotions to the point where she was able to develop a plan."
Once Richard fell asleep, Kara was able to make her escape by freeing one of her hands from the handcuffs and using it to unclip her leg restraints. The victim ran to a parking lot and found two people willing to help that took her to the nearest police station. Remarkably, Kara was able to take the authorities back to Richard's apartment but he was nowhere to be found.
"Inside his apartment they found a locked foot-locker with newspaper clippings about the unsolved murders of three girls: Sofia Silva and sisters Kati and Kristin Lisk," PEOPLE reported. "They had all gone missing in Spotsylvania County, Virginia, more than five years before Kara's abduction."
The authorities tracked Richard all the way to Florida in a car chase that ended with the criminal running over spike strips and getting attacked by a police dog. Richard shot himself before he was taken into custody.
Is The Girl Who Escaped now on Netflix?
The Girl Who Escaped is a Lifetime true crime drama that was just released in the United States and is not currently streaming on Netflix. No word yet on whether the movie will eventually land on the platform.
How to watch The Girl Who Escaped in the UK
The Girl Who Escaped is not currently streaming on Netflix or any other similar service that is accessible by folks in the UK. Worry not, though!
This means that if you are in the UK, you may struggle to access the show unless you have a VPN (a virtual private network). VPNs are a popular way to access TV shows only available in other countries, and many are easy to get.
If you're already confused, don't panic—we've got you covered. Our sister site, TechRadar, has put every major VPN service to the test to save you the hassle of sifting through the web yourself. They've rated ExpressVPN as the best—and here's why.
In their words, "It's compatible with all of your devices, supports most streaming services, and ranks among the fastest. You can even install it on devices like an Amazon Fire TV Stick, Apple TV, Xbox, and PlayStation. So for a one-stop-shop, you can't go wrong with Express."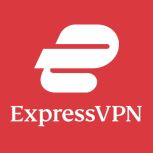 (opens in new tab)
ExpressVPN service | Get 49% off and 3 months FREE (opens in new tab)
Ranked among one of the fastest VPN providers, this risk-free service is also compatible with all of your devices. Enjoy access to almost any streaming service, and if you don't like it there's a 30-day money-back guarantee.
If you've never installed a VPN before, don't worry, it's quick and easy. Just follow these three steps:
Download and install the VPN following ExpressVPN (opens in new tab)'s easy-to-follow instructions (ExpressVPN comes with a 30-day money back guarantee (opens in new tab) and if you click here you can get 49% off and 3 months free (opens in new tab), too.)
Once you've installed your VPN, open the app and select your server location to anywhere in the US.
With your VPN installed and server location set to US or the UK you can access Hulu.
Anna Rahmanan is a New York-based writer and editor who covers culture, entertainment, food, fashion and travel news. Anna's words have appeared on Time Out New York, the Huffington Post, Fortune, Forbes, Us Weekly, Bon Appetit and Brooklyn Magazine, among other outlets.