Fiona Bruce On Why She Still Has A Nanny For Her Teenage Children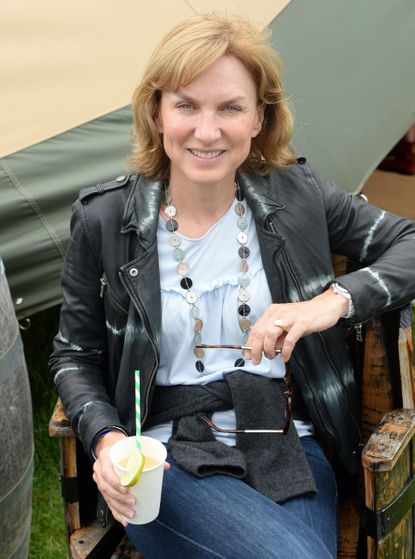 (Image credit: Rex Features (Shutterstock))
In this month's issue of woman & home magaizne, Fiona Bruce exclusively spoke to us about the pressures of being a working mother, and made a surprising revelation about her 'absurd' decision to keep the family nanny 19 years on...
Fiona Bruce has been a BBC journalist since 1990 and regularly presents the BBC News at Six and BBC News at Ten. Known for her professionalism and presenting talent, she's also appeared on the Antiques Roadshow as a presenter for 10 years now - despite originally being told she was 'too sexy' for the show.
Since then, it is fair to say that Fiona has built quite a following as she trampled on all the doubts and criticism aimed at her. However, Fiona Bruce's professional success has come at a price, as the busy mother-of-two has had to choose family over friends in order to dedicate as much time as possible to her children.
"The trade-off for me is that if I'm going to be working a lot, my social life has to be virtually zero. Because otherwise I won't see my family."
Fiona is mum to Mia, aged 15 and Sam aged 19. Despite her hectic work schedule, Fiona still makes time for her children - and that includes enforcing rules for her two teenagers as well as spending quality time with them.
Fiona Bruce children Sam and Mia when they were much younger back in 2010 at Hamleys toy store in London
Talking about how her children use the internet and trying to protect them from the uglier side of social media Fiona revealed, "Now every cough and spit of someone's existence can be documented online, and that's pretty pressurised. Ultimately, you can't take your kids off social media but you can advise them to use it sensibly. Although if you think you can get a 15-year-old to listen to your advice, then good luck!"
Fiona also made a surprising revelation about how her family functions when she has to be away for work. The 53-year-old bashfully admitted that after 19 years, she still hires her nanny, Claire, to look after her two teenagers. "I know it must sound absurd" she laughed.
However, Fiona went on to explain, "Obviously, we don't really need a nanny anymore, but she's part of our family. From February to September, I'm working a lot, and my husband works a lot too, and it's really important for me that someone is in the house when Mia comes home from school. Plus I'm incredibly fond of Clare!"
To read the full interview with Fiona Bruce, pick up the latest issue of Woman & Home, on sale now in all major supermarkets and good local stores.
Jessica is a Senior Food Writer at Future and is an enthusiastic, self-taught cook who adores eating out and sharing great food and drink with friends and family. She has completed the Level 1 Associate course at the Academy of Cheese and is continually building on her knowledge of beers, wines and spirits. Jessica writes food and drink related news stories and features, curates product pages, tests and reviews equipment and also develops recipes which she styles on food shoots.