'Exhausted' Fern Britton makes heartbreaking admission about marriage split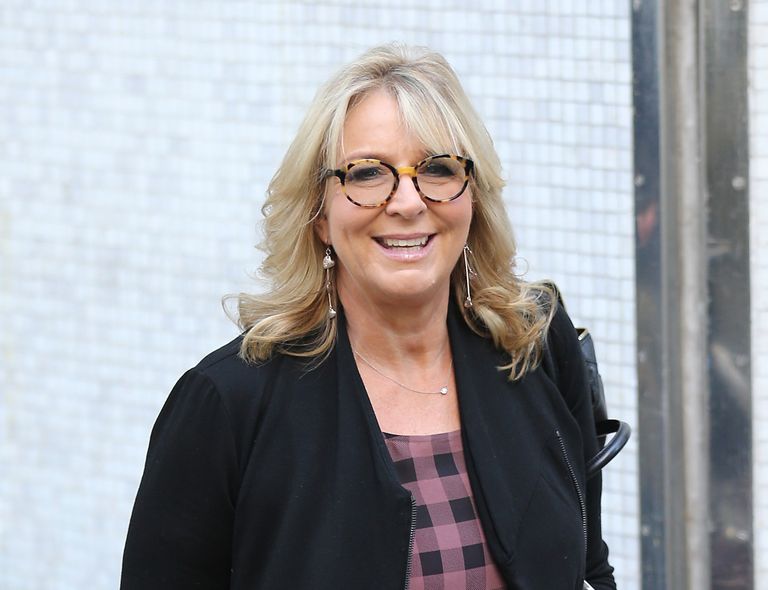 Fern Britton has revealed it's been an 'exhausting' couple of years following the split from her husband, Phil Vickery, and facing some huge personal struggles.
The TV star lost her beloved mother, Ruth, back in April 2018 and then her father, Tony, last year.
Fern, 63, opened up to Platinum Magazine about her subsequent marriage breakdown and said it's been "exhausting".
"Losing my parents and my marriage and moving out of the marital home and all the upheaval that entails, has been exhausting," she revealed.
READ MORE: Fern Britton reveals why she's excited to have found the 'real' version of herself
So for Fern, lockdown as a result of the covid-19 global pandemic came as a welcome "gift".
"It's just been an endless, endless list of obstacles. I'm not saying, 'Why is this happening to me?' but it's exhausting and I am exhausted, so this recent lockdown, actually, has been… like a gift."
The TV star and her husband-of-20-years, Phil, called quits on their marriage back in January after confessing, "We simply needed to follow our own paths."
Speaking to Weekend magazine, Fern explained that while she misses her friendship with her former husband, she is excited to embrace her "uncertain future".
Of her marriage to the TV chef, she said, "We had a wonderful time. We were the best of friends. And I miss that friendship.
"There comes a point when the children are substantially off your hands and you look at each other and wonder where you're going to go from here."
Now, more than seven months on, and Fern is finding adjusting to her new life a struggle.
"I know I'm strong enough to get through that as well. It's horrible and we're upset – we're all upset, including Phil – but it's going to be OK."
With the pair currently keeping their distance until their divorce is finalised, Fern has been looking to the future and the possibility of finding love again.
She said, "'Maybe I'm too independent to be married. That's part of it, I think. Everybody I've ever known says to me, 'You're so independent,' but, actually, I long to be able to lean on somebody. It would be lovely to feel secure again."
Georgia studied Print Journalism at university in Nottingham, England before going on to work on several leading celebrity magazines, as well as freelance writing for international magazine Grazia Middle East. An enthusiastic, hard-working and ambitious writer, Georgia recently launched her own communications consultancy, farq media. As Director and Founder, Georgia helps businesses with their Public Relations strategy, as well as influencer and celebrity marketing. She also represents several influencers of her own. She lives with this motto in mind; "if your dreams don't scare you, they aren't big enough."