Eamonn Holmes reveals worrying health condition - explaining his This Morning absence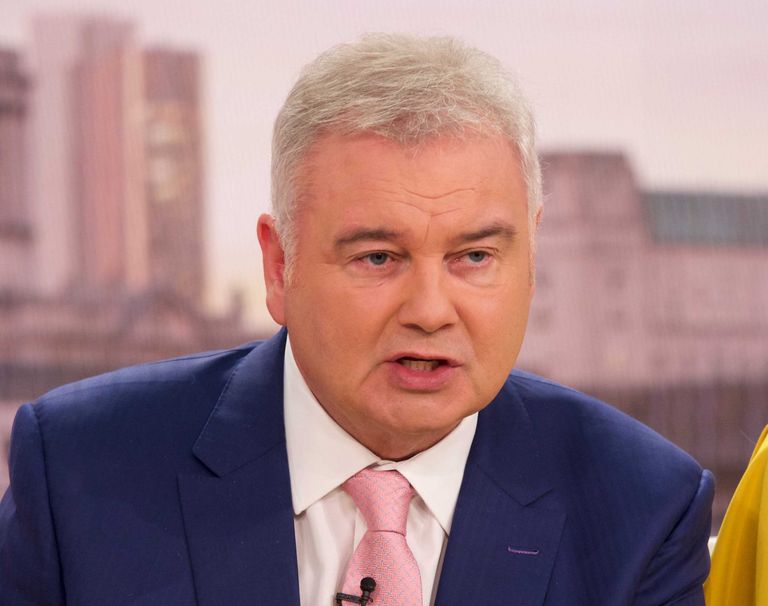 By Amy Hunt
Popular presenter Eamonn Holmes has recently opened up to fans about a worrying illness - which is so contagious, he was forced to miss This Morning.
The 58-year-old took to social media to reveal to his followers that he had been suffering from shingles, an infection that causes a painful rash.
On Instagram, he posted a picture of his painful red spots, alongside the caption, 'I know I look as though I've been in a scrap but honestly I haven't. It's worse than that - it's Shingles. 😩😭'.
Eamonn's image also showed his partially closed eye - suggesting how sore the rash is.
Fans were quick to console the This Morning presenter. One follower told the star, 'Oh my goodness Eamonn . Nasty thing to get. Get well soon. X', while another commented, 'Hope you're re feeling better soon @eamonnholmes'
Other followers noted that Eamonn Holmes has probably found himself vulnerable to the infection due to stress and working too much. One wrote, 'You have been working so hard on breakfast tv then in this morning with Ruth your body is trying to tell you slow down hope you feel better soon'.
And another fan agreed, saying, 'It's a sign of you being run down Eamonn,'
In fact, there's some truth behind the comments. Older adults with a weakened immune system are often thought to be at higher risk of contracting shingles.
When people are stressed, run-down, or tired, their immune system is indeed weakened - meaning they're more vulnerable to the illness.
So it's likely that perhaps Eamonn's consistent early starts on This Morning may have played a hand in his illness.
Eamonn was forced to miss Friday's episode of This Morning - as was wife Ruth. Instead, Rochelle Humes and Gok Wan stepped in to cover the pair. Given that shingles is considered to be highly contagious, it was likely thought to be best that both the presenters took the day off from work.
It's not clear when the pair will return to work, but it can take some weeks to recover from shingles.