Eamonn Holmes' mum makes first ever TV appearance – and reveals a lot about her presenter son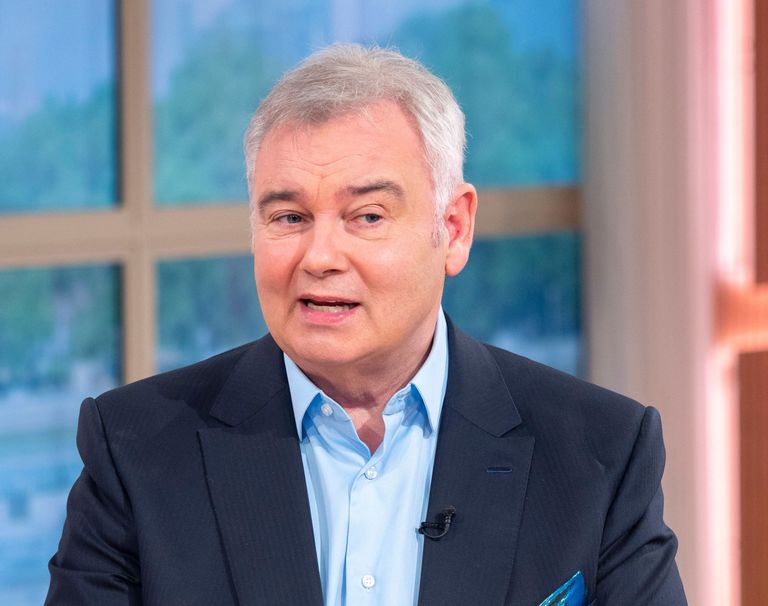 (Image credit: Ken McKay/ITV/REX/Shutterstock)
He's forged a successful TV career that's spanned more than 30 years and now This Morning presenter Eamonn Holmes is making it a family affair.
The 58-year-old took to Instagram on Monday to share the exciting news that his beloved mum Josie would be making her first TV appearance at the age of 90!
Sharing a preview clip of Josie's small screen debut on UTV's latest episode of Back Home, he excitedly wrote, "My 90 year old Mum has never been on TV before. Does it show?"
Fans of the star could hardly believe what they were reading and were quick to react with a flurry of comments, with some having tuned into the show, which aired on Tuesday.
One wrote, "So lovely to watch, we need more of your Mum on TV."
While another added, "Absolutely loved the show.. I can see where you get your fabulous sense of humour from!!! Always & Forever Belfast boy:
A third wrote, "'what a mum you must be so proud"
In the show Josie gave a rare interview about her celeb son, revealing that she treats him no differently to the rest of her brood.
"I never even thought about him being a star but he's still my wee boy. He's no different from the rest," she told Back Home presenter, Malachi Cush.
Asked if he is the same Eamonn that she brought up, she jokingly replied, "He definitely is or he knows what will happen."
In the show Eamonn and Malachi also visited the St Malachy's College where the star attended secondary school.
And while sitting in the chapel Eamonn made a poignant reply when asked what he thinks about life after death.
He said, "I see my mother now and she is 90 and my mother is only genuinely looking forward to one thing and that is being reunited with everybody who she has known who has gone and left this world.
"That is genuine comfort for her, and if people get comfort out of something like that, that is a very good thing. It's better than the alternative, to have no hope, to have nothing to look forward to."
Before adding that this isn't a subject he's quite ready to contemplate.
"I think I am too young to think about it at the minute," he revealed.