"The comforting news is that I'm not alone in this": Eamonn Holmes opens up about health diagnosis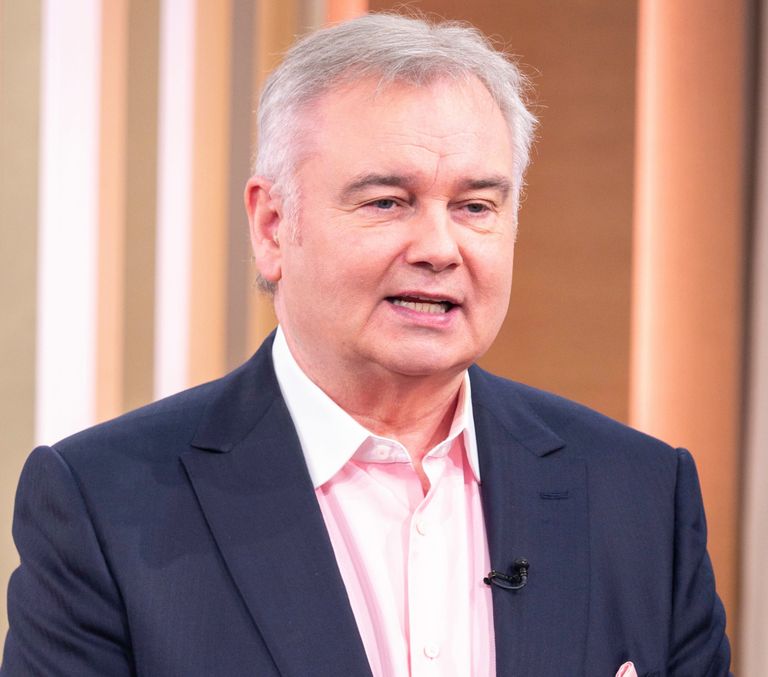 By Amy Hunt
Eamonn Holmes has opened up about a recent health diagnosis, admitting that it's been affecting him for years now.
Speaking to Belfast Live, the 59-year-old revealed that he was told he suffers from hearing loss, with a depletion of about 30%.
Sharing that he'd been told the news at Specsavers, Eamonn said, "At Specsavers, I received the final analysis of exactly what was wrong.
"I was told it's in line with most men of my age - but I have a depletion of about 30% of my hearing."
However, it seems the diagnosis wasn't too much of a shock for the presenter, who has struggled with his ears for years due to the effects of TV and radio work.
He admitted, "We have to wear earpieces and I have been in live television for nearly 40 years.
"There's been a constant array of frequencies and voices pounding in my ear, so it didn't really come as a surprise to me when I heard there was some hearing deterioration."
Ruth Langsford's husband is of course not the only one who suffers problems in this department. It's estimated that around 11 million people in the UK battle against some form of hearing loss.
Eamonn said, "The comforting news is that I'm not alone in this."
Since having his first hearing test seven years ago, the popular presenter has admitted that he's finally got used to wearing his hearing aids whilst out and about, after being embarrassed at first.
He confessed, "At first I was shy about wearing my hearing aids and only wore them at home watching television or at the cinema but then I wore them at a social gathering and nobody even noticed.
"You wouldn't think of going through life without glasses if your eyes weren't good, so why should your ears be any different?"
If you're experiencing some hearing loss, don't hesitate your GP. Equally, hearing tests are available at Boots and Specsavers too.