Maggie Smith Suggests A Sad Storyline For Downton Film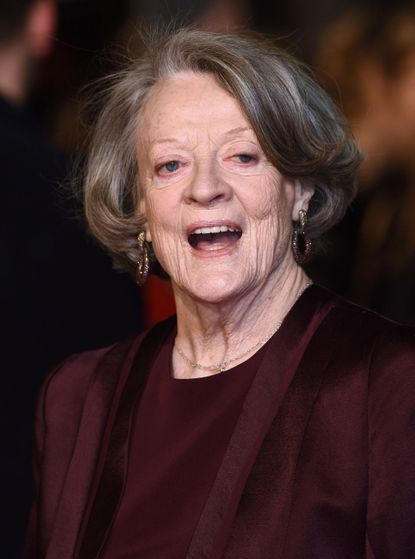 (Image credit: Rex Features (Shutterstock))
Downton Abbey star Maggie Smith believes that if the period drama is to be turned into a film she has an idea how it will start. Avid fans might find this upsetting...
The 82-year-old actress has suggested that a film based on the much loved television series should start with the death of her character, the Dowager Countess of Grantham.
Speaking at the BFI and Radio Time Television Festival, Maggie said: "I was firmly convinced it would start with the funeral, I could croak it. It would just start with the body. But I don't know. They talk about there being a film, but who knows? Who knows."
The actress seemed unsure about the prospect of a film saying "I think it's squeezing it dry, do you know what I mean? I don't know what it could possibly be. It was so meandering, what would you -? Anyway that's not my problem. That's the Lord's problem."
Maggie was referring to Downton's creator Julian Fellowes. He is thought to be working on a script for a film version of the period drama but nothing has yet been confirmed. Downton lovers will just have to keep their eyes peeled and ears pricked to see if this is the end of the Dowager Countess...
Downton Abbey launched in 2010 and ran five more successful series. The final episode was a special, shown on Christmas Day in 2015.
Reminisce over your favourite moments from the Duchess and read ourcollection quotes from Violet Crawely. This one from her showing her disapproval at Isobel's preferred method of dining is a classic - "Just because you're an old widow, I see no necessity to eat off a tray."
Jessica is a Senior Food Writer at Future and is an enthusiastic, self-taught cook who adores eating out and sharing great food and drink with friends and family. She has completed the Level 1 Associate course at the Academy of Cheese and is continually building on her knowledge of beers, wines and spirits. Jessica writes food and drink related news stories and features, curates product pages, tests and reviews equipment and also develops recipes which she styles on food shoots.