Is Debbie McGee Hoping To Find Love Again On Strictly?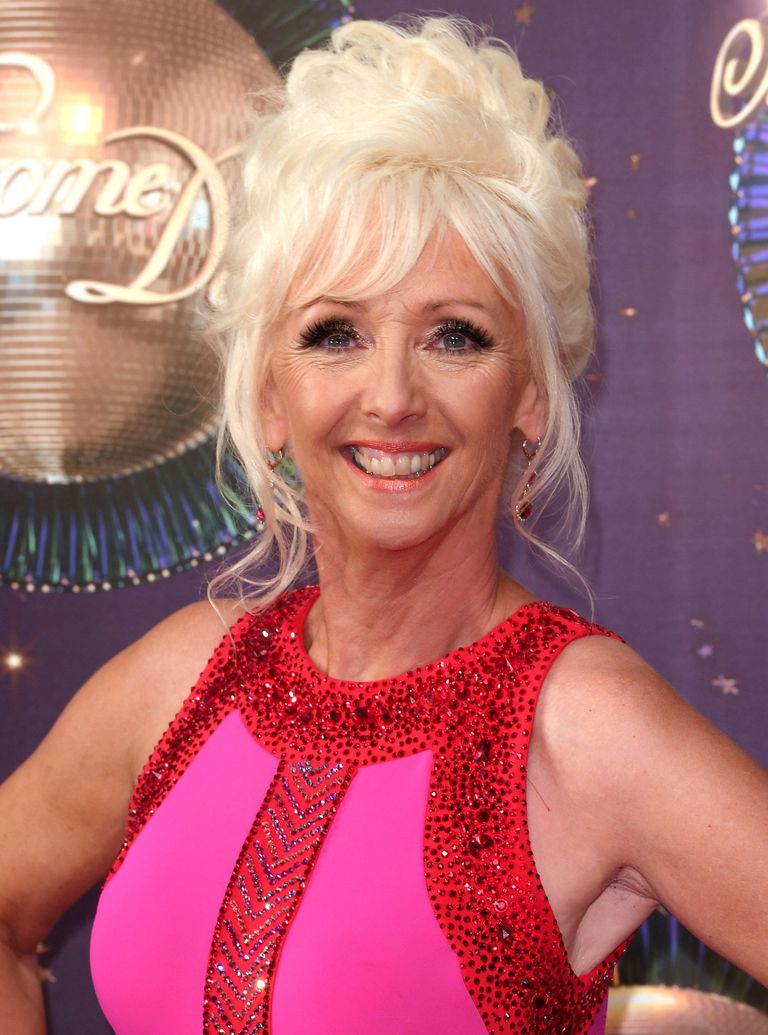 (Image credit: Shutterstock/Rex)
By Amy Hunt
Debbie McGee has wowed audiences on Strictly Come Dancing since the very first week, impressing viewers and judges alike with her energetic dance moves.
The 58-year-old former magician's assistant is paired with young dancer Giovanni Pernice, and the couple achieved one of the highest scores of the live show.
But it seems the coveted Glitterball isn't the only thing Debbie's hoping will be within her reach on Strictly. It appears that she may well be looking for love on the show too.
Of her popular Strictly partner, she confessed, "I love being close to a man again on Strictly. It really is the first time since I lost Paul that I feel genuinely happy.
"Until now, there was a knot in my stomach. These last three weeks on Strictly have been amazing on every level - they all make you feel so good and wanted."
Rumours of romance between Debbie and 27-year-old Giovanni have swirled for weeks now - but despite admitting how well they get on, Debbie has reaffirmed that there's definitely nothing romantic between the pair.
In an interview with Bella magazine, she said, "I absolutely adore him and I have no doubt that he adores me,"
"We have a great working dance partnership and we really love each other as human beings, so I can see why people want to say there is something going on.
"We have great chemistry and love dancing together. But there's nothing going on."
And although there's no truth to the rumours, Debbie's admitted that they're certainly flattering!
"For a woman of my age, it makes me feel fantastic. To be nearly 60 and have people think I'd be having an affair with such a good-looking Italian is good for one's confidence!"
Debbie lost her husband Paul Daniels in March 2016 after he died of a brain tumour. The pair had been married for almost 30 years. Of her marriage with the magician, Debbie has only fond memories - "We had a very full marriage. When you're attracted to someone the chemistry is there, whatever age you are.
"I miss being hugged - a lot. Paul was a really good cuddler. He had a warm, rich hug. Those are the sort of flashbacks that catch you unawares."
Debbie and Paul never had children - but she's admitted that this isn't something she regrets. She's confessed, "I don't regret that.
"I have nieces and nephews who I absolutely adore, but I can hand them back. I didn't want to take children on the road or hand them over to a nanny. It was my decision.
"Paul always said that if I changed my mind we'd have some."
But she spoke about how her appointment on the popular BBC One show has helped her deal with her heartbreaking loss of her husband. Debbie said, "Working, for me, takes away the sadness."
Now, Debbie will be focusing on getting as far as she can in the dancing competition, and has admitted that she's doing it for all the older ladies out there.
She said, "I want to go a long way as I think it will be inspiring for people my age."
You're certainly succeeding Debbie.