Dead Ringers ending explained: What happened to Beverly at the end of the addictive series?
Rachel Weisz's latest horror series Dead Ringers left viewers a little confused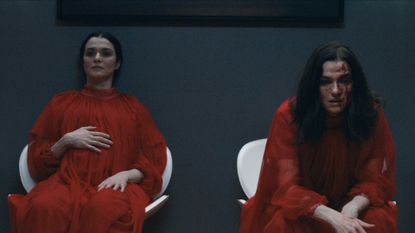 (Image credit: Prime)
The season one finale episode of Dead Ringers, Amazon Prime's latest horror series, has fans worried about the fate of one of the identity-swapping twin duo, Beverly Mantle, and for good reason - the ending was pretty confusing it definitely needs explaining.
Contrasting more lighthearted Amazon Prime series like The Marvelous Mrs Maisel, whose fifth season has just been released on the streamer, and the action-packed western drama Yellowstone, all five seasons of which are available on Prime, Dead Ringers has a storyline so disturbing many are unable to fully understand the consequences of certain actions shown in the show's finale.
No one could have predicted the glorious fall from grace twin gynecologists Beverly and Elliot Mantle would experience between the first episode of Amazon Prime's Dead Ringers and that shocking, blood-soaked closing scene of the finale.
Twists and turns punctuated each and every episode, leaving viewers on the edge of their seats trying to keep up with which twin is which, a tiring game considering both Beverly and Elliot are played by the brilliant Rachel Weisz.
The show, according to Prime's synopsis sees "Rachel Weisz playing the double-lead roles of Elliot and Beverly Mantle, twins who share everything: drugs, lovers, and an unapologetic desire to do whatever it takes – including pushing the boundaries of medical ethics – in an effort to challenge antiquated practices and bring women's health care to the forefront."
The twins are surrounded by a cast of interesting characters; Rebecca, who can see dollar signs floating around Elliot and her ground-breaking fertility research; Tom, who is astounded by Elliot's brilliance despite the unethical and dangerous medical practices she uses; and Silas, an investigative journalist determined to uncover Elliot's wrong-doings.
Despite all the unpredictable storylines, the Dead Ringers ending shocked viewers, leaving many confused as to the fate of Beverly Mantle and the possible, unthinkable crime committed by her deranged twin sister Elliot.
Dead Ringers ending explained
The sixth and final episode of Dead Ringers season one sees twin sisters Beverly and Elliot Mantle share an emotional reunion after a season of them aching through separation as their lives take different paths. Beverly finally sees what Elliot has been working on in their lab; she's grown two baby fetuses.
The spine-tingling scene gets darker as Beverly announces to Elliot, "I have to climb inside you now. There was only ever supposed to be one of us. You always were a better me." A bit disturbing.
In the twins' final ever switcheroo, Beverly removes her hairband so Elliot can put it on and emulate her look. Then, as viewers watched on in horror, Elliot slices her own stomach open and promptly sews it back up. Her attentions then turn to a now unconscious Beverly. Elliot cuts open Beverly's pregnant belly and removes two crying babies.
As Elliot makes her way out of the maternity center at their lab with the newborns, crying out for help before she collapses, the camera shows a horrifying scene; Beverly lying, still unconscious, on the gurney, surrounded by blood.
Then came the confusion that led to the ending of Dead Ringers needing an explanation. One of the Mantle twins wakes up in a hospital bed; but which one is it?
The twin comes into consciousness and, turning around, she sees her friend Susan sitting on the edge of her bed. "Beverly," she says. "Beverly, you're going to be fine." But is this twin really Beverly? Or, as viewers believe is more likely, is it in fact Elliot pretending to be Beverly?
Susan's wife Rebecca is acting incredibly suspicious as Susan asks Beverly where Elliot went after she helped her have the babies. Beverly and Rebecca share a cautious look as Beverly announces Elliot is simply "Gone."
As the credits roll, viewers see Beverly, who everyone now believes is actually Elliot, learn that Beverly had been attending a bereavement group where she told everyone that Elliot was dead. Just before the episode cuts to black, Beverly is seen in that group, opening her mouth to speak, but before we hear what she has to say, the finale is over.
What happened to Beverly Mantle at the end of Dead Ringers?
It's been speculated that the whole C-section scene that played out during the finale episode of Dead Ringers season one could have been a dream or hallucination and that Beverly is ok. On the other hand, and what seems far more likely following the ending scenes of the finale episode, the show's cast of unsavory characters have helped Elliot to cover up the murder and the identity theft of her twin Beverly in the birthing center.
As the credits roll over the final scene of Dead Ringers, Elliot appears to have fully taken on the role of her 'better' twin sister.
Cementing the theory that Elliot was the twin to survive, speaking about the ending scenes, showrunner and writer Alice Birch told Gizmodo, "We wanted to find the ending that best served our twins and our story. It feels like the ultimate twin swap, the ending. It felt like a good thriller ending."
Charlie Elizabeth Culverhouse is royal news and entertainment writer. She began her freelance journalism career after graduating from Nottingham Trent University with an MA in Magazine Journalism, receiving an NCTJ diploma, and earning a First Class BA (Hons) in Journalism at the British and Irish Modern Music Institute. She has also worked with Good To, BBC Good Food and The Independent.